Manchester City winger Raheem Sterling has admitted he was a "massive" Manchester United fan when he was growing up.
The England winger, who helped Manchester City to back-to-back Premier League titles last weekend, says one of his first experiences as a United fan was seeing them lose 1-0 to Chelsea in the 2007 FA Cup final at Wembley.
Sterling has 48 goals in 122 appearances since arriving at the Etihad Stadium in 2015, but he has never scored against the team he supported as a child.
Sterling told the Daily Mirror: "I shouldn't really say this - not now, definitely not now! - but when I was young I was a massive United fan.
"I had an old United kit, from when they won the last FA Cup. I was at the final in 2007.
"If two or three of the kids could be inspired, then that's all I was trying to do. Purely, that's how I felt at the time.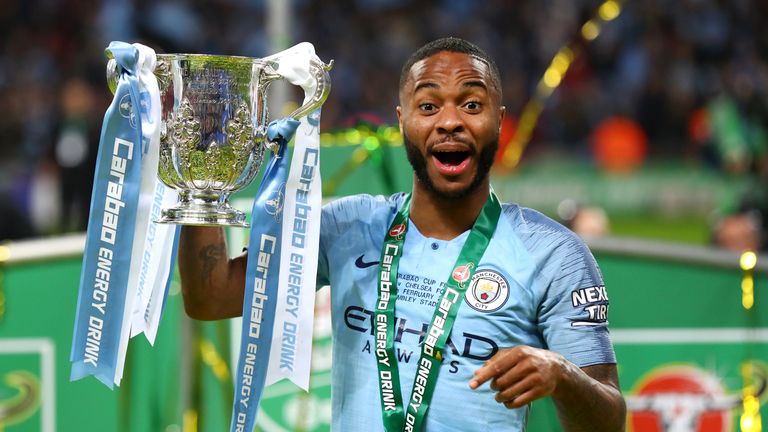 "If there was a kid who had a chance of being a footballer, hopefully that will give them motivation or inspiration to change their dreams."
The 24-year-old has scored 23 goals in 50 appearances in all competitions for the Premier League champions this season.
City could seal an unprecedented domestic treble this weekend as they face Watford in the FA Cup final.