Manchester City have confirmed their Women's Continental League Cup quarter-final tie against Chelsea scheduled for Wednesday has been postponed.
The news comes after a decision earlier this week to postpone the Women's Super League match between Manchester City and West Ham, scheduled for Saturday, after four unnamed City players tested positive for coronavirus.
"In line with the decision made earlier this week to reschedule the Club's upcoming Barclays FA Women's Super League match against West Ham United due to COVID cases and other mitigating factors, the Football Association have now also postponed the team's subsequent fixture," a statement from Manchester City read.
"New dates for both matches will be confirmed in due course."
It is understood the decision to postpone the West Ham game was made after an additional City player was forced to self-isolate as a precaution due to a member of their household testing positive.
Manchester United manager Casey Stoney announced on Friday their WSL game against Everton will also be rearranged, though no reason was given for the postponement.
Meanwhile, Arsenal were due to be away at Aston Villa this weekend in their first game following a mid-season break, but the Gunners asked the FA to postpone their game after one positive coronavirus case at the club, which has resulted in "several" first-team players self-isolating.
It comes after it was reported three players visited Dubai on a "business trip" in recent days.
In a statement on Thursday, Arsenal said: "Although initially all of our first-team players tested negative on return from the Christmas break, one player has subsequently tested positive for Covid-19 this week.
"As a result, several first-team players are now observing a period of self-isolation as a precaution in accordance with FA and UK Government protocol.
"This fixture will be rescheduled and a new date will be announced in due course."
'WSL players who travelled to Dubai irresponsible'
Former England international Lianne Sanderson has called the WSL players who travelled to Dubai during the winter break "irresponsible".
"I always want to get away, don't we all? But at the moment you have to take a little bit of responsibility and think - is this the right time to get away? Probably not," Sanderson told Sky Sports News.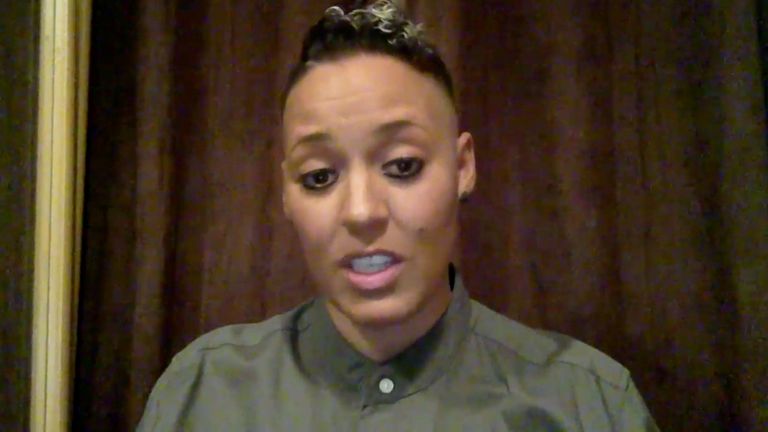 "It's not just about you - it's about your team-mates, the staff and people at the training ground.
"I don't think the games should have been cancelled - they should have gone ahead because due to people being irresponsible and travelling those games have now been cancelled.
"If I was a West Ham or Aston Villa player I would definitely be disappointed because they've been responsible enough to listen to what they are being told."
Powell: We tried to cancel our game
Hope Powell says Brighton and Hove Women tried to have Sunday's game against Bristol City called off after isolating players left them with a small squad to choose from, but the request was denied.
"I'll be completely open, we wanted to cancel this week's game because we have players in isolation; we've got a depleted squad," she told reporters on Friday.
"Unfortunately we weren't able to do that so we will go ahead and play the game.
"We're governed by the association and I guess if they say we have to play, then we have to play. Our focus is clearly on being as professional as we can be and playing the game."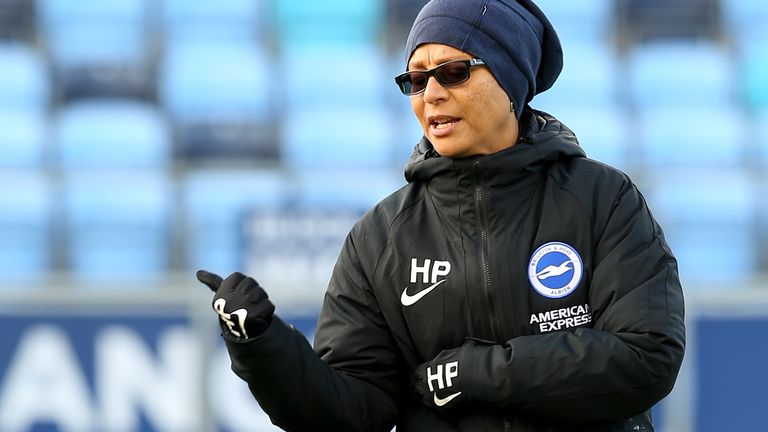 Bristol City lost 8-1 to Manchester City in November after a number of players of their had to self-isolate when one squad member developed symptoms, with Vixens manager Tanya Oxtoby saying this week that they were seeking clarification from the FA on the decision to allow the Manchester club to postpone their game when Bristol City were not.
"I completely sympathise with Bristol, what they went through, but we're in the same position," Powell said.
"They had to play and we've got to play so we'll get on with it."
Oxtoby: FA needs to provide clarity over postponements
Oxtoby called for clarity on the FA's decision to postpone this week's games, suggesting there appears to be one rule for the bigger WSL sides and another for others.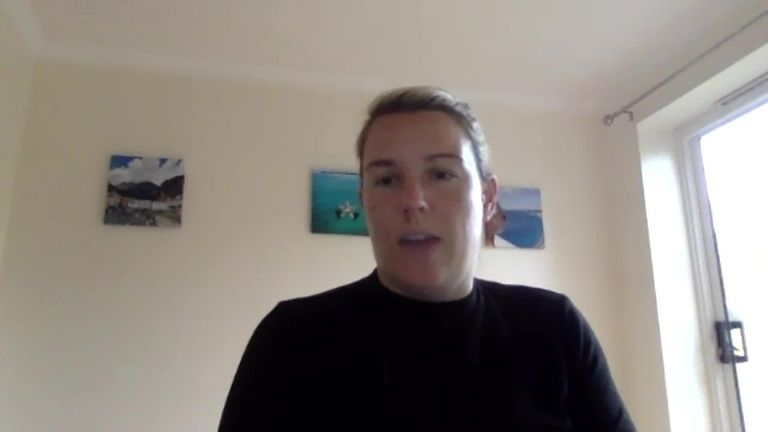 "The FA have a decision to make now around the clarification and transparency over the decision-making," Oxtoby told Sky Sports News.
"Obviously there's things they can't disclose, which I understand, but for us it's about understanding the decision-making process and being really clear.
"That would take away the feeling that bigger clubs are having different treatment because there may be underlying factors we're not aware of.
"But until we're filled in on those and able to understand them, there's certainly some frustration around what appears to be a little bit of a different decision with similar circumstances."