Charlton Athletic first UK professional club to set up LGBT football team
Last Updated: 25/08/17 6:45pm
Charlton are the first UK professional football club to set up a dedicated LGBT-friendly team - Sky Sports News went down to The Valley to learn more.
Addicks boss Karl Robinson was among those in attendance to mark the official launch of the team by the Charlton Athletic Community Trust (CACT).
The initiative will provide structured playing opportunities to members of the LGBT community and their supporters, as well as supporting initiatives specifically designed to tackle discrimination and promote equality.
Now known as CACT Invicta FC, the team was originally established in January 2011 as Bexley Invicta FC, an LGBT-inclusive side for south-east London and Kent.
Invicta have been playing in the London Unity League since 2012 and are members of the Gay Football Supporters Network. With a roster of 20-25 players, it has had a formal relationship with CACT since 2016.
The club trains at Charlton's training ground and has been a key part of CACT and the Addicks' anti-homophobia initiatives.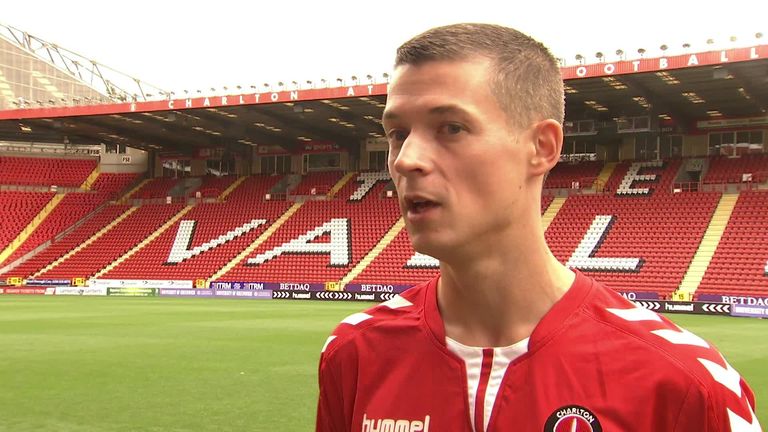 Premier League chief executive Richard Scudamore praised Charlton for the "commendable initiative", while the FA's Inclusion Advisory Board chair Paul Elliott said: "Establishing an LGBT-friendly football team, to provide opportunities for the LGBT community and their supporters to take part in football, demonstrates their pioneering and forward-thinking approach. The launch of CACT Invicta FC is a landmark event."
SSN's Roger Clarke spoke to Robinson to find out how the Addicks first-team squad responded positively to the suggestion of having a gay team-mate, while Charlton CEO Katrien Meier, Invicta player-manager Gary Ginnaw and chairman Paul Driscoll also explained more about the venture.
Click play on the video at the top to learn more about CACT Invicta FC.