West Ham trigger option to extend Adrian's contract until 2019
By Lyall Thomas
Last Updated: 19/05/17 9:02pm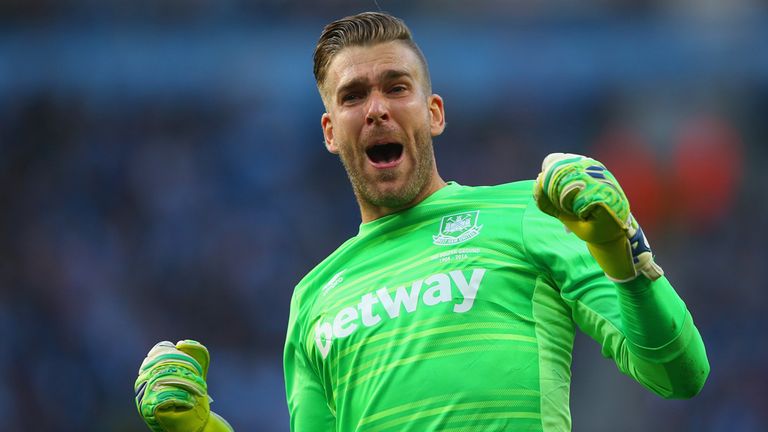 West Ham have triggered the option to extend goalkeeper Adrian's contract until 2019, manager Slaven Bilic has confirmed.
The 30-year-old signed on a two-year deal from Real Betis in 2015 that had the option of two further years, which the Hammers have taken.
But full-back Alvaro Arbeloa, who signed a one-year deal after his release from Real Madrid last summer, is set to leave the club with his contract expiring.
Ahead of West Ham's final game of the season against Burnley on Sunday, Bilic said: "Adrian is out of contract but we have an option, and we activated that option. He is our player and we are happy with him.
"Arbeloa is a different situation. He came for one season and his contract is out now. But of course I am going to discuss those things with the players, not with the press.
"We don't have to improve the squad. We don't need squad players. We want to improve the quality in some of the positions.
"I'm not going to talk about names now. Most players are linked with West Ham in the papers. To be fair, the big majority of those rumours, there is no truth in them. But we have our targets and we are going to try to do them."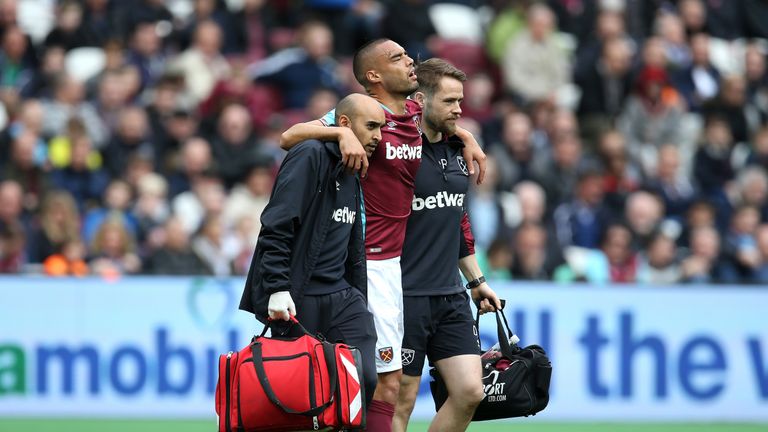 Bilic will be without first-choice centre-back Winston Reid for the trip to the Clarets, after he underwent surgery on an injured knee, with youngster Declan Rice set to replace him.
"Winston is going to be out for 10 weeks but he'll be ready for the start of the new season," Bilic said.
"We will make a decision (on who replaces him). Declan Rice is one of the players in the squad. He is very good for his age. He's played very well for the U23s.
"He played a couple of pre-season games in the United States last summer. I think he's matured very well. There's a bright future for him, it's all down to him."