West Ham captain Mark Noble spilled the beans on his teammates at the London Stadium with Soccer AM's Adam Smith.
Having come through the ranks at the famous Academy of Football, Noble has been a mainstay in the Hammers first team since 2004, making more than 400 appearances for his boyhood club.
So we couldn't think of anyone better placed to lift the lid on the characters in the dressing room at the London Stadium ahead of West Ham's trip to Watford on Nissan Super Sunday...
Who needs a wardrobe makeover?
I had an answer for this before I came in here and saw your jumper. It's brutal! I don't know why you would get up in the morning and put that colour on! There are actually some terrible dressers at West Ham, so apart from you I'm going to have to say Adrian. He doesn't wear jumpers like you but nothing fits well or goes with each other. It's all chucked on, there is no love in his clothes.
Who is the best at impressions?
I can say this because he is still a West Ham player [currently on loan at Aston Villa] and that is Robert Snodgrass. He is incredible, so funny. He pranked my mate, who is a terrible goalkeeper, and rang him pretending to be a non-league manager and offered him a £1,500-a-week contract. Obviously that's something you would never get in non-league but he jumped at the chance. It was a brutal prank, especially when you think you're really good in goal, as my mate thinks he is. He was made up and was willing to drive up to Felixstowe every week! Snods is brilliant at it.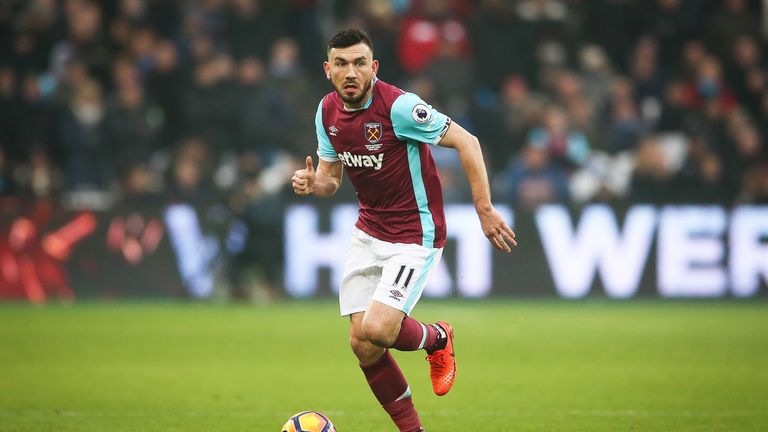 Who is the best all-round footballer?
Manuel Lanzini. I love the way he plays, he's one of those players that you can watch and admire the way he moves with the ball and glides past players.
Who is selfie obsessed?
I'd say Edimilson Fernandes. Not so much selfies but he's always putting videos up of him dancing and listening to music in the car. He's a good lad Eddie, he's quiet but secretly funny.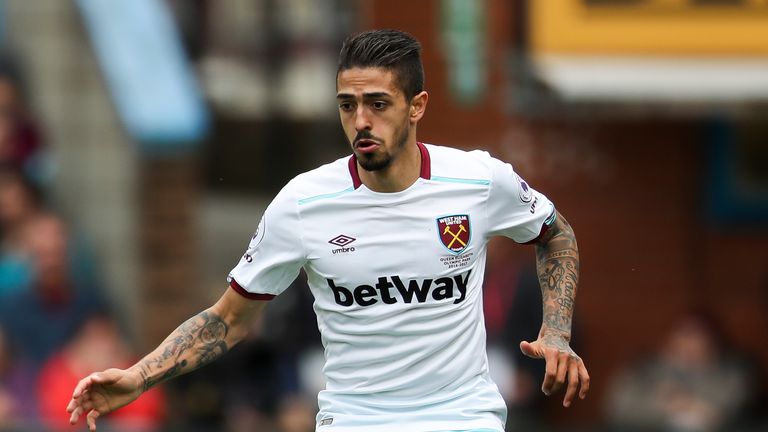 Who is the kit man's worst nightmare?
Angelo Ogbonna! I'm sure every kit man would say that as well. You always hear Angelo shouting 'Jamo', who is our kit man, and he'll be asking for another pair of socks because his pair aren't new enough, or something has gone missing.
Who is the bookworm or the smartest player?
Because you said bookworm I'm going to say Pedro Obiang. I don't know whether it's a total bluff as he wears glasses and brings books with him, but he does read more than anyone else. I've never seen anyone else read books really, and Pedro reads and looks smart.
Who has their hair cut the most?
I'm going to say Arthur Masuaku. He has the most different styles with mad colours, wavy things and trims. Obviously, he's got the hair to do that because it grows back pretty quick, if it was me I have to wait six months for it to grow back!
Watch the full interview with Mark Noble on the Soccer AM YouTube channel and then catch Watford v West Ham from Nissan Super Sunday from 3.30pm on Sky Sports Premier League