Michail Antonio to have surgery as Manuel Lanzini doubtful for West Ham at Chelsea
Last Updated: 06/04/18 8:15pm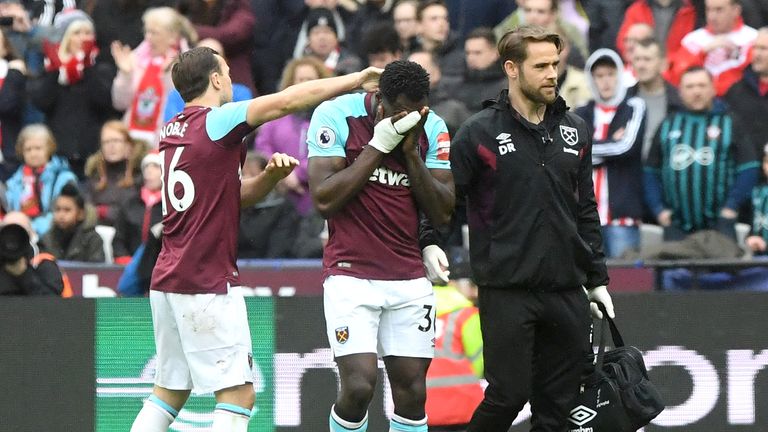 West Ham manager David Moyes has confirmed that forward Michail Antonio is to have surgery and will miss the rest of the season.
The Hammers may also be without Manuel Lanzini for Sunday's important Sky Live London derby at Chelsea - although Moyes is not prepared to rule him out yet.
Antonio left the pitch in tears after he was injured early on during the defeat of Southampton last weekend.
Moyes said: "He is going to have an operation sometime this week on his hamstring and the biggest thing now is to get him ready for the start of next season.
"He is a big miss to us. He is someone that we need, he has got great strength and pace.
"He picked up a hamstring injury at the end of last season and has never really recovered from it. In the short time I have been here, he has had a few pretty bad injuries.
"It is what it is, we just hope we can get him back quickly for the start of next year."
Lanzini has been out since the loss to Burnley on March 10 but his return may not be far away.
Moyes said: "He is back running and he was running last week as well.
"He has got a medial ligament injury, which is affecting his twisting and turning. He is able to run in straight lines at the moment.
"I wouldn't completely rule him out but at the moment I would think he is a doubt."
One player almost certain to feature on Sunday is Marko Arnautovic, who impressed during the vital win over the Saints last weekend.
"Since I have been here, he has been excellent," said Moyes.
"His goals have made a big difference.
"He is a massively important player for the team and he will feel good about that.
"I think he is a player who needs that status and he has got the ability to be that type of player."
West Ham are five points clear of the drop after last week's win but Moyes says they need to build on their 33-point haul.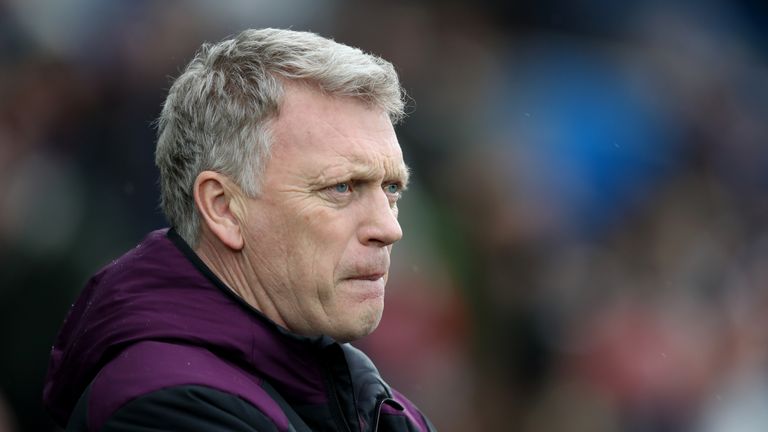 "We are not safe yet," he said. "Next up is Chelsea and we need some points there.
"I'm always basing myself on the fact that 40 points is what we need to get to. Hopefully it won't take as much as that, but 40 is a long way to go for the teams below us.
"I've seen Chelsea quite a lot and they're a really good team with some excellent players. We'll go there and give them great respect but with a gameplan to bring points back here."