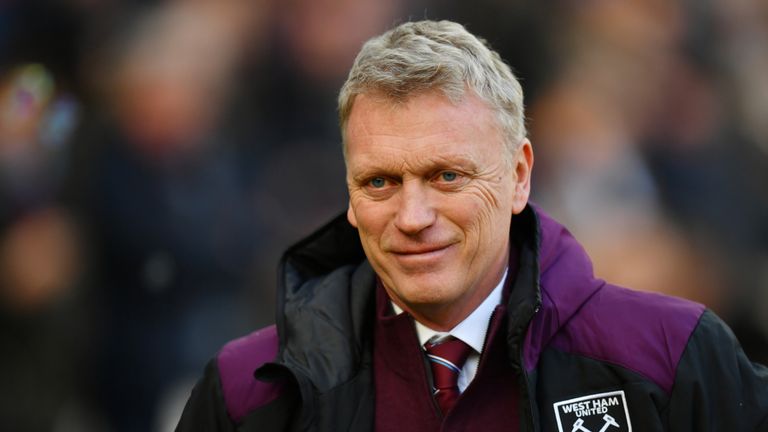 West Ham manager David Moyes says he has had 'inklings' over a potential new contract at the club, but insisted he would only confirm his future at the end of the season.
West Ham have previously "categorically refuted" claims Moyes is unlikely to remain at the club next season even if they stay in the Premier League.
The club issued a statement in February after reports that they were already thinking about a long-term replacement for Moyes, who took over from Slaven Bilic in November 2017, signing a six-month deal until the end of the season.
Moyes hinted at a potential new deal on Friday but reiterated he will only begin talks with West Ham once the club's top-flight status was secure.
Speaking ahead of Sunday's game against Arsenal, live on Sky Sports Premier League, Moyes said: "I've always said that I will wait until the end of the season.
"We have to make sure we are still a Premier League team. I'm not going to have any discussions before then. I get on with the chairman and we speak regularly but we are both more than happy to wait until the end of the season.
"I've had inklings, yeah. But I'm going to wait until right until the end of the season and make my decision then. I'm enjoying it because there is a lot of confidence around the camp now. The players believe we can be a Premier League team next season so let us get that part of the job done and we'll get onto the other stuff later."
West Ham take on Arsenal on Sunday following Arsene Wenger's announcement on Friday confirming he will step down at the end of the season after 22 years in charge.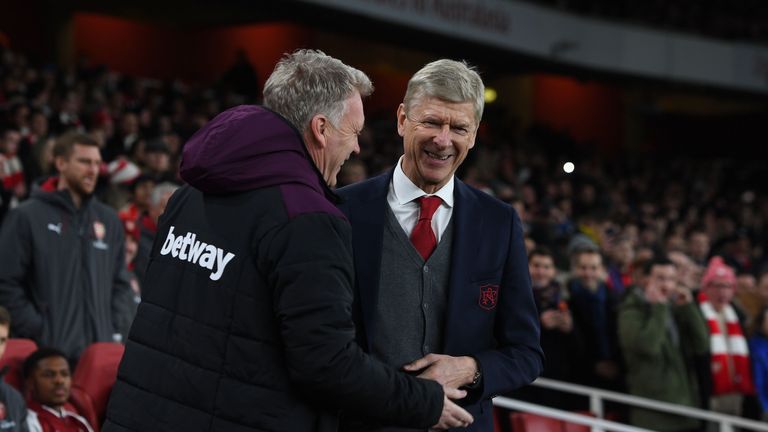 Moyes paid tribute to the influence the Frenchman has had on English football over the last two decades but admitted he wishes he had delayed the announcement until after Sunday's game.
He continued: "He's been a great competitor and he's been a terrific manager. Over the years he is certainly one of the best managers to grace the Premier League. That's for sure.
"Real football people will appreciate what he has done. He's a proper football man, he lives and breathes it. He has been dedicated to this sport.
"I've got to know him a little bit at different times, at the Euros and at various functions. He has worked really hard to attain what he has.
"Over the years Arsene is one of the coaches who has changed the style of the football club.
"It's never easy following great managers at clubs. It will be difficult for whoever takes it.
"I probably wish it wasn't announced this weekend, that's for sure."