Paul Merson returns with his predictions for this weekend's Premier League fixtures, and casts his eye on the FA Cup semi-finals to boot.
After a handful of midweek fixtures, there are six league matches coming up over the weekend - with four live on Sky Sports Premier League - while Manchester United face Tottenham and Chelsea play Southampton in the FA Cup semis.
So who is the Magic Man backing? Let's take a look...
West Brom v Liverpool (Saturday from 11.30am on Sky Sports Premier League)


A hard game this one - it was a great result for West Brom the other day. Liverpool are all-but assured of the top four, and you've got to give yourself a chance against Roma. I would be shocked if Liverpool played a strong team against West Brom.
We saw what happened when Man City played a strong side against Everton, and then they got blown away by Liverpool. Lesson learned - I think Jurgen Klopp has to play a lesser team, which is a shame on Mohamed Salah.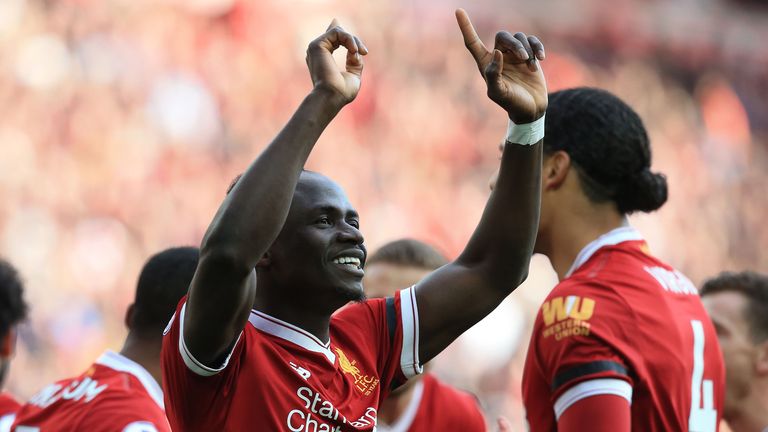 To win the Golden Boot he needs to play. I'd expect Harry Kane to score at least four in four, and he's four behind, so Salah has to score at least two more in my opinion, though I don't know how many more games he's going to play. But they've got the semi-finals of the Champions League coming up and it's a team game - otherwise you play snooker or golf.
PAUL PREDICTS: 1-2 (7-1 with Sky Bet)
The only three o'clock! Palace shouldn't be where they are. I know they had a nightmare start, but they've been unlucky in some games and it was a big result last week.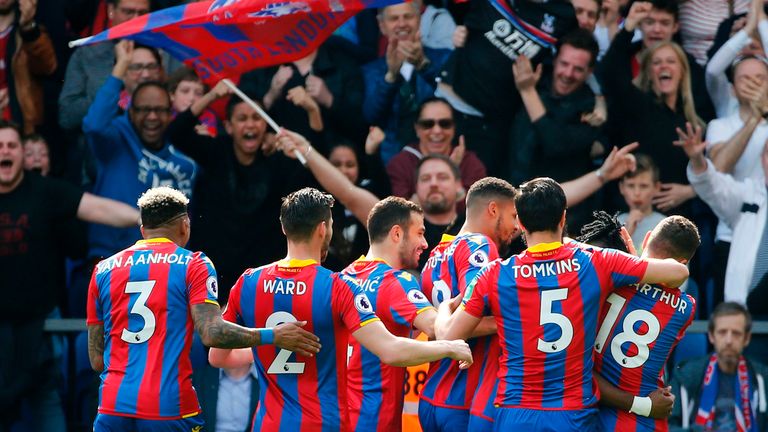 I think they've got a little bit too much for Watford, who have got nothing to play for. They've done their job, they've stayed up. I think it goes under the radar what Watford do. It's a small club with not the biggest of wage bills in the world, and they've stayed up very comfortably - they haven't even been in the relegation battle.
Thirty-seven points is ample. Southampton have to get 10 points from five games - Arsenal, Tottenham, Man United, Liverpool would be happy with that.
PAUL PREDICTS: 1-2 (17/2 with Sky Bet)
Arsenal v West Ham (Sunday from 1pm on Sky Sports Premier League)


West Ham have 35 points - meaning Southampton have to win three of their last five, that's the way I'm looking at it. That's a big ask.
Southampton need back-to-back wins to make teams like West Ham nervous. It would bring a lot of teams back into the relegation mix.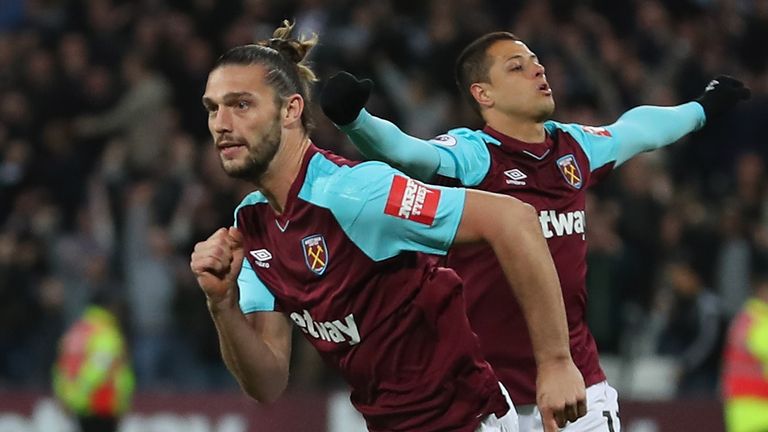 I would expect Arsenal to win this. There's the prospect of Burnley finishing above Arsenal - no disrespect but if you're Arsenal you don't want to be finishing a 38-game season behind Burnley. Not in this day and age - maybe in the 1920s!
You can understand finishing below the top five, but not Burnley.
PAUL PREDICTS: 2-0 (15/2 with Sky Bet)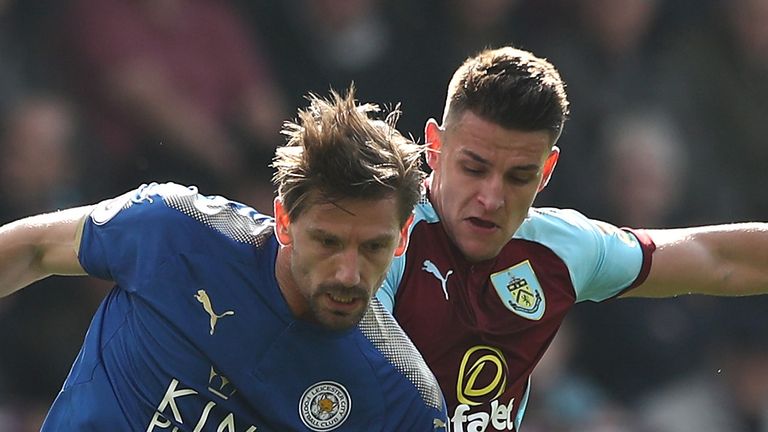 Stoke have to win - it's a must-win game. Draws are no good anymore - all this, 'Oh, we were unlucky', this and that. Saying that, I'm going to go for Stoke.
They have to win this game - if they win they'll give themselves a little bit of a chance. You know there's a shock left before the end of the season. We saw it with West Brom at Man United. They have nothing to play for but it was still a big result - there's another one of them on the way. I don't know what club are getting it, but someone will get it.
PAUL PREDICTS: 2-1 (17/2 with Sky Bet)


It's carnival time. Swansea are looking at other teams this weekend and hoping they don't get results.
City will go out with their free-flowing football, they've won the league - it will be a party atmosphere. They were outstanding against Tottenham - that's the biggest respect I could give them, for all they've done this season, what they did at Wembley was unreal.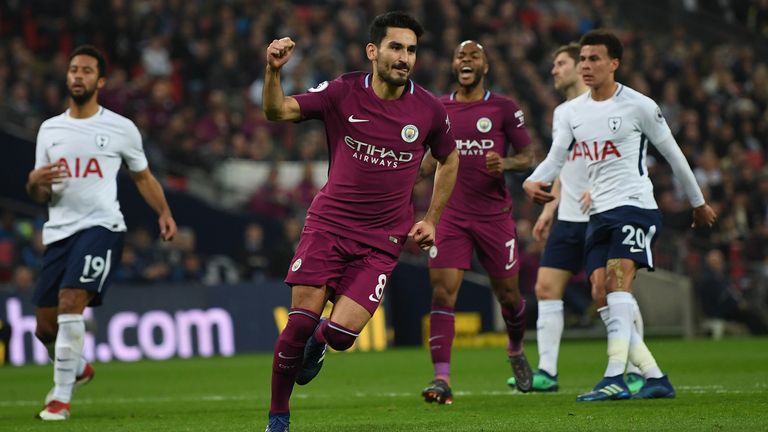 Their season was sizzling out, having been knocked out of the Champions League and losing to United at home when they could have won the title, to then go to Tottenham who are supposed to be the big challengers and put them to the sword - it could have been any football score you wanted.
This is almost a free swing for Swansea, but I can't see anything but a City win. I'll go 3-0, and that's kind!
PAUL PREDICTS: 3-0 (5-1 with Sky Bet)
Everton v Newcastle (Monday from 7pm on Sky Sports Premier League)


Newcastle are a funny team aren't they - they're flying! Four in a row. They've gone to Leicester and beat Arsenal. This is a dangerous game for Sam Allardyce.
The fans will be turning up expecting to win, Sam will be under pressure to win, and there's not much between these two teams.
I'm going for Newcastle to beat Everton. Sam will think it [sending a survey to supporters to rate the boss] is a joke, it's embarrassing. He's a former England manager. If he didn't say what he said he's still the manager of England, now they're sending out surveys. I'd expect that when I was manager of Walsall, I wouldn't expect Sam Allardyce to get that treatment.
I think they did it last year, but that isn't the point. They have an England manager, someone who's been in the game a million years - it's disrespectful.
Sam won't be happy but he'll just bite his tongue. You don't want to go steaming in and resigning, especially when you could end up with four or five million...
PAUL PREDICTS: 1-2 (11-1 with Sky Bet)
FA Cup semi-finals
The semi-finals is where the FA Cup livens up, they're always big matches. I was lucky enough to play in a few and you don't want to lose.
This one is a massive match because I don't know where these two teams are going if they lose this one. There will be a lot of questions for whichever team loses this game.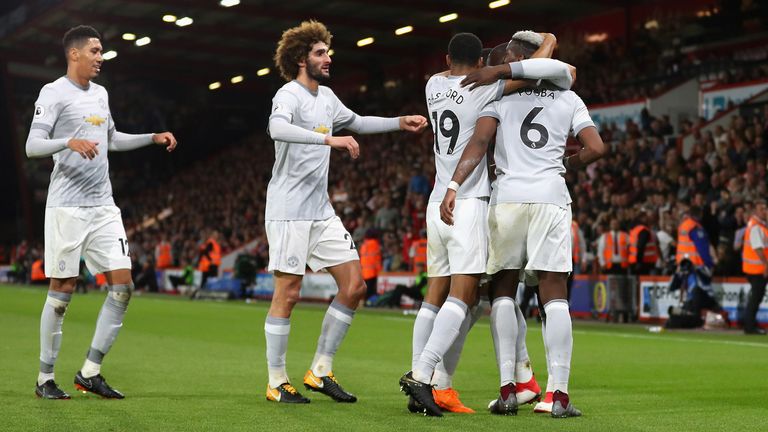 You have to remember what happened to Tottenham last week. People were telling me this is an up-and-coming team and they'll be challenging for the league - they were a million miles behind City. You wouldn't have thought they were in the same league. Now we're saying, when are Tottenham going to start winning anything? You've got to win now. Otherwise the players start asking questions.
A lot depends on this game. Watch this space for either team. If I'm a United fan, if they win the FA Cup at least I'd sit there and go, 'You know what, we won the FA Cup, come second in the league, let's see next season'. If they lose this, you'll be wondering, 'Where are we going from here?'. It was a shocking result against West Brom, and it all comes down to this game.
I'm going to favour United here because Jose Mourinho gets the tune in big football matches, and Spurs haven't really done that.
PAUL PREDICTS: 2-1 (10-1 with Sky Bet)
It's harder for Southampton to win the FA Cup now than it would be at the third-round stage. Seriously. You could win this FA Cup by not playing a strong side, but now they've got to beat two top teams - and they're in the bottom three.
They could near-on be relegated by the time they're playing on Sunday. You have to go for it at Wembley, you might as well. If someone said you'll get relegated but win the FA Cup I think the fans would take that. It's not nice watching a team every week that don't win, so why not give it a go.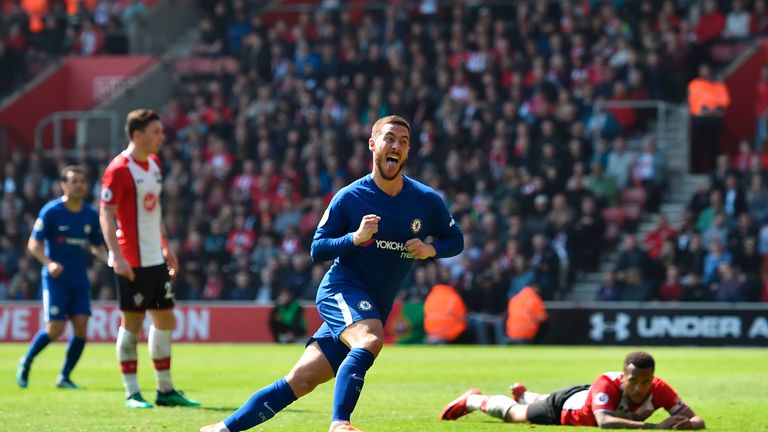 I think Southampton can bounce back if they go down, but I might be wrong.
I'm going to have to go for a Chelsea win.
PAUL PREDICTS: 3-1 (11-1 with Sky Bet)