Mo Salah admits he is focusing on winning the Golden Boot, and says he had something to prove in the Premier League after "not getting a chance" at Chelsea.
Salah has 30 goals in the Premier League this season, four more than Tottenham's Harry Kane, with four games of the campaign remaining.
He is one goal away from equalling a 38-game Premier League record held by Alan Shearer (95/96), Cristiano Ronaldo (07/08) and Luis Suarez (13/14), and though Salah was clear in saying the team result comes first, he could not hide his desire to top the charts.


In an exclusive interview ahead of Liverpool's clash at West Brom on Saturday, live on Sky Sports Premier League, Salah said: "As you can see last couple of games, the players are trying to help me a lot now to score goals, because they know now I am in for the Golden Boot. In the end it is an individual award, but it also helps the team gets the points.
"The way we play is very good, and you can see the fans are very happy and I feel very good about that, I feel they want me to win something.
"It's the last four games, so it's very clear, I play for it. In the beginning I played for it, but it's always for the team. I want to score for the team.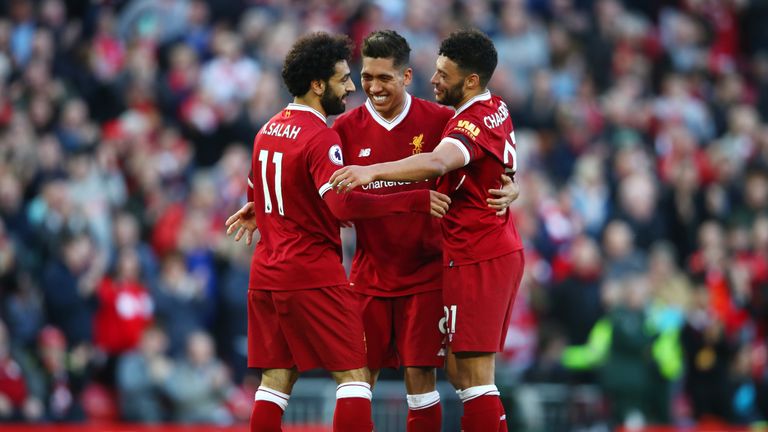 "But before, when I was second to Kane, I had a chance to score, I gave it to Bobby [Roberto Firmino] and he scored, I play football for football not just to think about myself. I give assists, I create chances, because I can't forget my position. I play still on the wing, not No 9. I play for the team and everyone can see that.
"Honestly as you can see, I have had a great season and still some games to go. For anyone the most important thing is to play good, to perform good, to score goals for your team. I am happy in the city, for the club and for myself for sure. It means a lot."
For Salah, the record is in sight. The 42-game record of 34 goals, held by Andrew Cole (93/94) and Alan Shearer (94/95) could also be ticked off the list, and the Liverpool star is full of confidence.
"Now it's very clear, I want to break the Premier League [record]. 31 goals in a 38-game season. One goal to go, right?I want to break both records! It's just four goals and four games!"
Salah has been a revelation since arriving from Roma for £34.3m in the summer, and despite impressing in Serie A, few had predicted the Egyptian would make such an impact as Liverpool look for second place in the Premier League, as well as a Champions League final place.
The 25-year-old spent a season-and-a-half at Chelsea, making just 19 appearances and scoring twice, and Salah says he was desperate to try something different, and to show everyone his qualities in the Premier League.
"I know from the first day I wanted to do something different, something special. I was here with Chelsea, didn't get my chance, and then came back. I wanted to show everyone my football.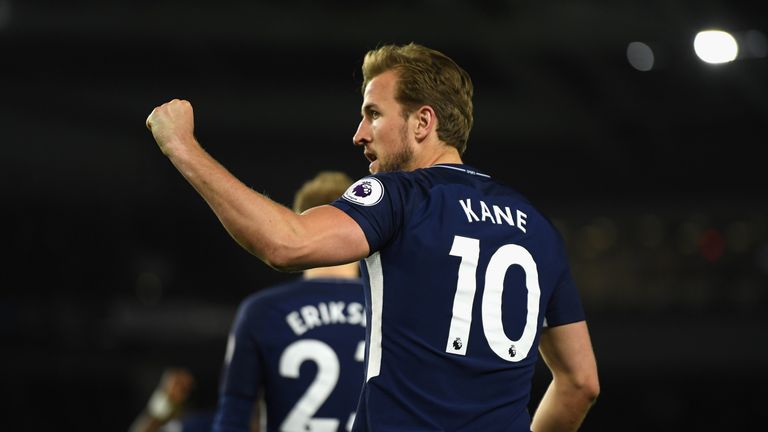 "I didn't play. You can see by the numbers. I didn't have my chance, but you can see when I did get my chance I proved some people wrong.
"Because in my mind I have to succeed here, when I left the Premier League I said I'd come back, and when I had the chance, I came.
"You can see the difference [in me] between now, a year before, two years before that. Every year, every day, every month I am proving myself. I always try to see my weakness, work on it, to be better as a person and a player, everything.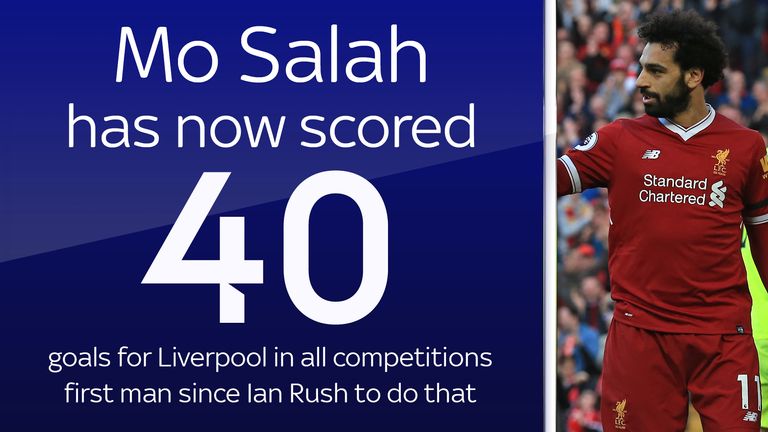 "You can see my body now is different than before, my finishing is different, I am more comfortable on the pitch and am trying to improve every day.
"I think I have had a great season, doing very well with the team, fighting to be in the top positions, second or third. I can't forget what the team give me, the way we play, the way they support me inside and outside of the pitch."
See if Mo Salah can equal the 38-game Premier League goalscoring record as Liverpool go to West Brom on Sky Sports Premier League from 11.30am on Saturday