Domingos Quina: Why are Barcelona tracking West Ham's youth star?
Former Chelsea youth a potential target for Nou Camp giants
By Sky Sports with David Webb
Last Updated: 27/07/18 12:35pm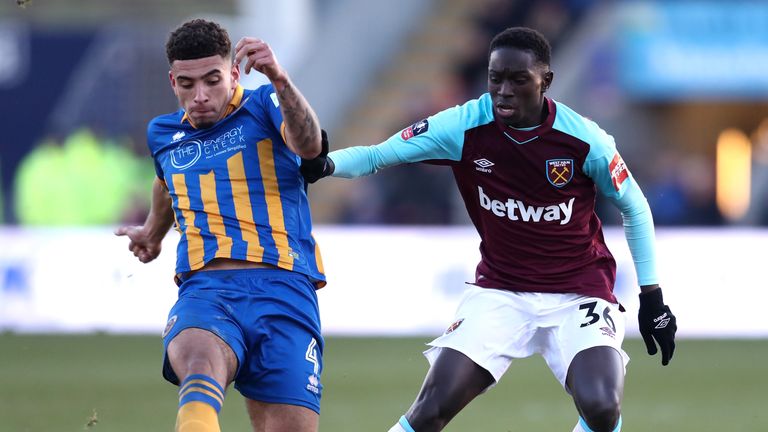 Barcelona are set to hold talks with West Ham over youngster Domingos Quina after sending one of their top recruitment chiefs to watch him help Portugal reach the final of the U19 European Championships.
Sky Sports News understands representatives of the Spanish champions travelled to Finland to see Quina in action and now plan a potential deal to take him to the Nou Camp.
The 18-year-old attacking midfielder has struggled for first-team opportunities at the London Stadium after switching from Chelsea in 2016, however, and the Hammers are prepared to let him go this summer with just a year remaining on his contract.
So why are Barcelona - and several other top scouts around Europe - so excited about him? Why has he not managed to break through at West Ham? With the help of former head of talent identification at Tottenham and ex-Bournemouth head of recruitment, David Webb, Sky Sports takes a closer look...
'Quina stood out like a sore thumb'
Quina was born in the former Portuguese colony of Guinea-Bissau in Africa but is the son of former Portugal international Samuel Quina, and both father and son came through the youth ranks at Benfica. Domingos joined Chelsea in 2013 and started to shine in youth football in England.
But Webb, who had just joined Spurs as head of youth talent identification, said it was a game for Portugal's U17s in 2015 that put Quina on the scene. A year before his youth contract at the Blues would come to an end, he began to raise the eyebrows of Premier League talent spotters.
"I first saw him playing for Portugal against Italy in an U17 game when I was at Tottenham," Webb says. "I didn't know much about him but Portugal beat Italy 6-0 and he scored a hat-trick. My first impression was: 'Wow, who's this?'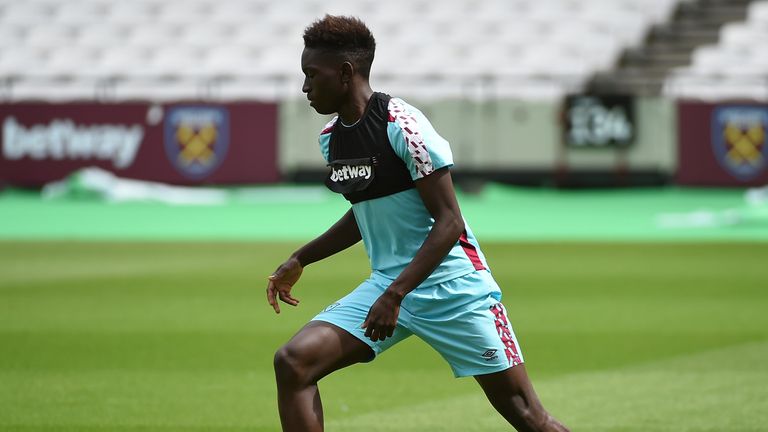 "He was technically very good, athletically very good, and very gifted in terms of his movement and awareness. He appeared to be a very clever player, especially for his age. As well as those attributes, he showed he could score goals and create too.
"Character-wise, he is quite an aggressive player as well when he plays. He seems to have a good work ethic and have that hunger to win the ball back for his team. And that's really how a player can get to the top - if he has that about him, as well as an ability to affect games.
"It was a good Italy team with some good players, but he stood out like a sore thumb. There were a lot of scouts there from UK clubs, as there always are with games like that - and he made an impact to say the least."
'He wants a pathway to first-team football'
Although a case could have been made for him to stay at Stamford Bridge and be part of Chelsea's youth success, including at U19 level, it has frequently proved difficult to break into the first team from academy level with the Blues.
So, as Quina's youth terms came to an end in the summer of 2016 and after his superb performances for Portugal U17s, he decided to choose a route via another club. A number of Premier League clubs - including Arsenal - are understood to be have been keen but so how did West Ham jump to the head of the queue?
Slaven Bilic was the manager at the time and was keen to bring through some young players. The likes of Reece Oxford and Reece Burke were in and around the first team and the London Stadium appeared to have offered promise at the start of the 2015-16 season.
Quina, as it happened, made just one start for the seniors and five more from the bench in cup competitions. Webb believes the Hammers would have had the best of intentions to help Quina progress, but in battling relegation over the last two seasons, were unable to blood academy prospects.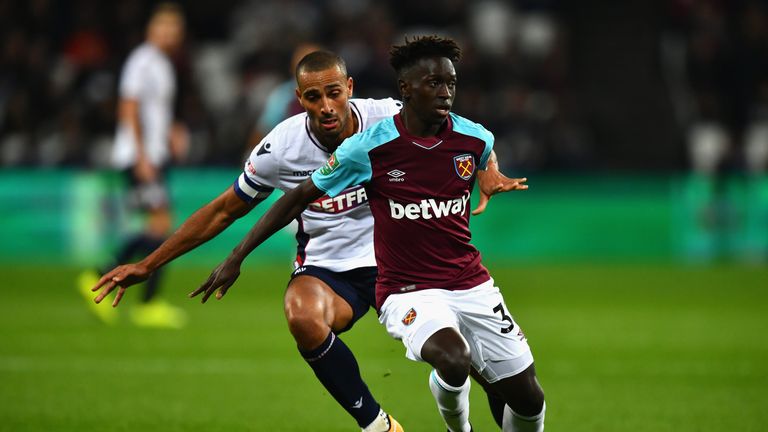 "He was about to be out of contract on youth terms at Chelsea, and had a situation where he could leave for minimal compensation, and I think he wanted to move somewhere in which he could get closer to the first team," Webb says.
"Chelsea have an exceptional youth loan system, giving young players opportunities to play at other top European clubs for valuable experience. This may have been another option for Domingos but it depends which pathway the player wishes to pursue.
"That was the thing with Quina - even at such a young age I think he felt in his mind he was good enough to play. So I think the next club he went to, it would have been about assurances over training with the first team, getting opportunities with the U23s and things like that, which he has done. It was about his next progression really.
"I've more recently seen him in West Ham U23 games and he still stands out. He could be playing against established pros who are coming back from injury and players around the first team at their clubs in those games. He's definitely got the ability to step up.
"Why that hasn't happened yet is maybe because of West Ham's situation over the last two years; moving into a new stadium and needing to secure their position in the Premier League. They were battling relegation last season and that makes it more difficult to play young players."
'The Barca link is no surprise'
Quina's dot on the radar became larger after he scored a sensational goal for Portugal's U19s against Italy earlier in the tournament.
Sky Sports News understands a number of clubs have a growing interest in the teenager - including Hoffenheim and Werder Bremen in the Bundesliga - and the Hammers are willing to sell for a fee in excess of £600,000.
But Webb says it is no surprise the Barcelona have also taken notice and the transfer consultant believes Quina would fit into the Catalans' development model.
"With a year left on his contract, he's probably looking at it and thinking that he hasn't really had those opportunities in the first team at West Ham. With another new manager at West Ham and the investment they've made already, does he see himself being involved a lot?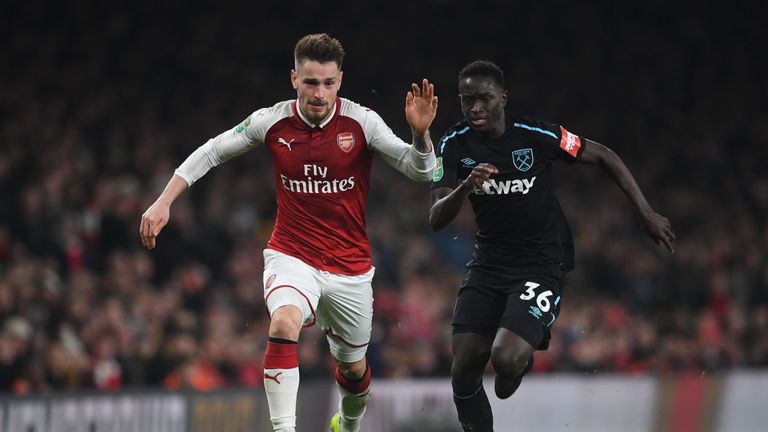 "Maybe, maybe not, but being the exceptional player that he is, he'll be thinking where he can go to get that next step in his development phase. It would depend on what type of club he could go to to get that, but there are plenty around that give young players a chance.
"He could be a top young player and that next career move is vital for him, in terms of getting that first-team opportunity. He would fit at Barcelona because, technically, he is one of the best young players that I've seen in a while and he has the mentality to play for the team.
"Looking at England and possible suitors, you're looking at clubs who have a good recent history of bringing through young players, so clubs such as Tottenham are very good at that, Liverpool as well, and also historically clubs like Southampton, Arsenal and Man United."