Karren Brady reveals claret and blue solution to track cover dispute in open letter to LLDC
By Lyall Thomas
Last Updated: 22/08/18 10:40pm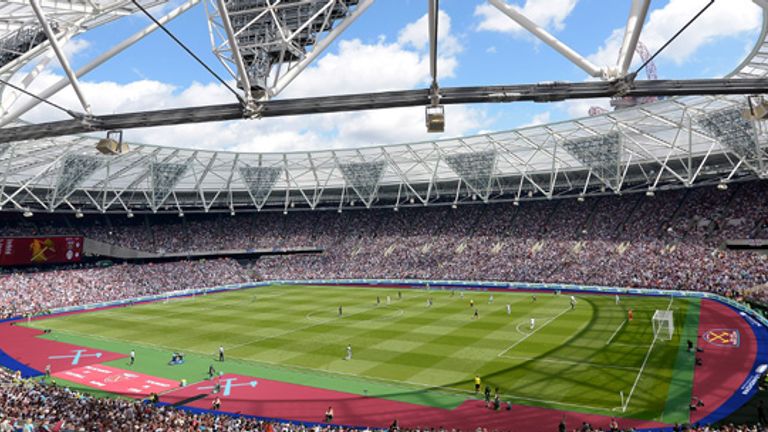 West Ham vice-chairman Karren Brady has called for a claret and blue compromise to their London Stadium track-cover dispute with the LLDC.
In an open letter to the chief executive of the London Legacy Development Corporation, Lyn Garner, Brady admits the two sides want different colours to replace the current, clashing green around the pitch.
Baroness Brady has revealed a West Ham-designed mock-up of the club's claret and blue solution and issued the LLDC a 14-day deadline to respond.
She also offers to pay for the installation and maintenance of the track cover at a cost of £380,000 and said: "In my view, this looks great and meets everyone's needs.
"I believe that this suggestion is the sort of compromise that the expert had in mind when he expressed genuine hope that we settle upon a sensible outcome acceptable to us both."
Sky Sports News reported earlier this month the Hammers had won a series of legal battles with their LLDC landlords they hoped would pave the way for another victory of the new track cover's colour.
But her letter issued on Wednesday confirmed the two sides remained in disagreement, with the LLDC wanting blue and West Ham insisting on claret, for which Brady said there was "no valid reason" why not.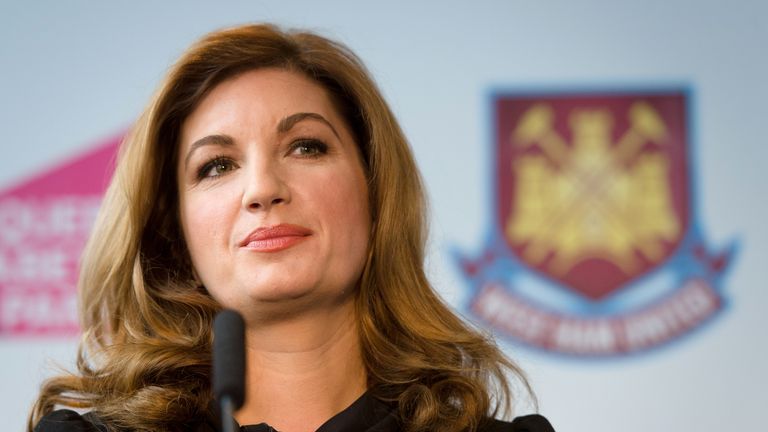 Her letter also said: "This offer is made in the best interests of the supporters of West Ham United, who deserve a solution which identifies the stadium as their home ground.
"Of course, this is the basis on which the concession agreement was agreed. It is also in the best interests of E20 Stadium LLP (and taxpayers) given the cost savings that you can achieve.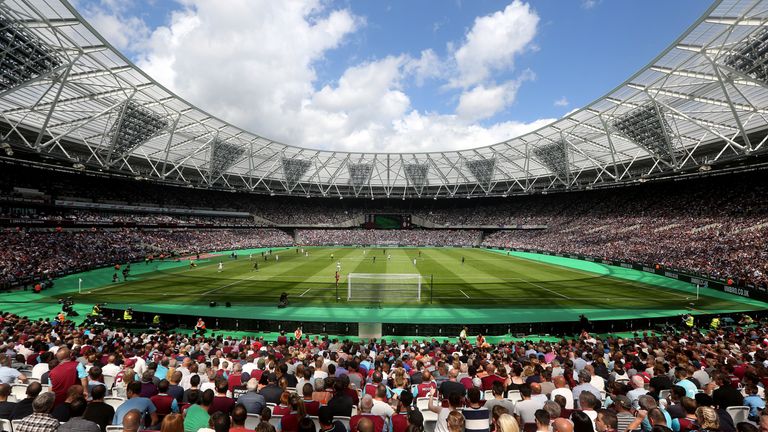 "The reason I have made this offer public is because I want our supporters to know that we have their best interests always in mind and that we are willing to make payments which we are not contractually obliged to make for this purpose.
"I look forward to your acceptance of this offer as soon as possible, but I appreciate that you will need to consider this with E20 Stadium LLP's stakeholders and board members.Yours sincerely, Baroness Brady."