Manuel Pellegrini says Michy Batshuayi was not a West Ham transfer target
Last Updated: 01/02/19 2:32pm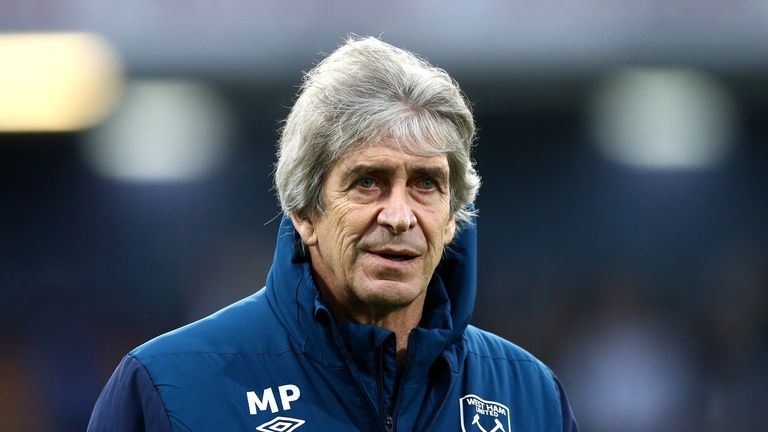 Manuel Pellegrini holds no frustration over West Ham's January transfer window and distanced the club from an interest in Michy Batshuayi.
West Ham agreed terms to bring the Belgium international to the London Stadium on loan, according to Sky sources, but the striker sealed a Deadline Day move to Crystal Palace.
Pellegrini also revealed the club were told they could sign Gary Medel on a free from Besiktas but were later told the Chile international was not available on such terms.
"I am not frustrated," Pellegrini said about the club not signing Batshauyi. "Because all the names came from the media. We didn't have interest to bring new players here unless we sold a player.
"The only player maybe we were interested maybe, because we were told he was free, was Gary Medel because he plays in two or three different positions.
"They told us he was free but the player was not free. We had a squad and with this squad we are going to work until the end of the season and when we finish we are going to evaluate what we need for next season. I don't think this window for transfers gives you too many solutions."
Pablo Zabaleta admitted speculation over the future of Marko Arnautovic and other plays had created a "bad atmosphere" at the club, a sentiment that Pellegrini does not contest.
"I agree with Pablo but not only about Marko Arnautovic," Pellegrini said. "There are always a lot of clubs who talk to players, offering a lot of money but they don't want to pay for those players.
"The player has birds in their mind and they think they must go and of course their performances are not the same. Now with the transfer window closed I think that all of the players now will be involved in our target."
Arnautovic, who signed a new contract extension last weekend, could face Liverpool on Monday, live on Sky Sports Premier League, after concerns he had sustained a broken foot in their midweek defeat against Wolves were not as serious as first feared.
Pellegrini said: "We are not sure, we need to see. We have 72 hours more for him to make it."
West Ham have lost their last two games but Pellegrini is confident in his side's chances of causing a surprise result against the league leaders at the London Stadium.
"If we want to beat Liverpool we cannot play with the nervousness of Liverpool because I don't know if they are nervous or not," Pellegrini said.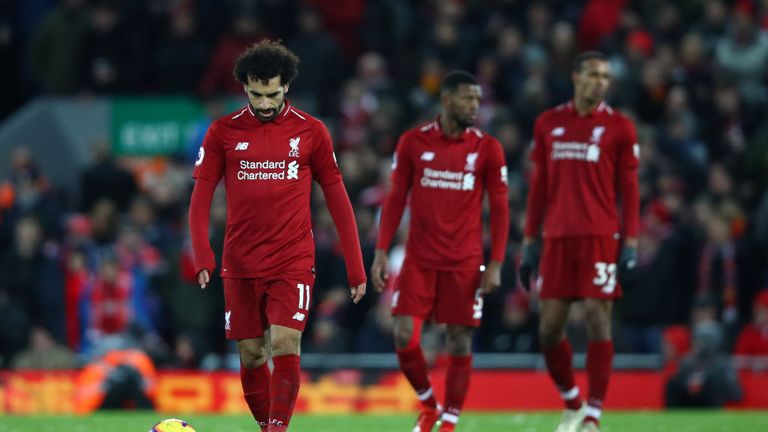 "If we want to beat Liverpool we need to play a good game.
"Defend well because they have top players that can decide the game in every ball that they receive. We need to play with a high pace as we did with a lot of teams like [against] Manchester United, Chelsea, Arsenal and Tottenham at home so that we can do it again."