West Ham must tackle racism, says Manuel Pellegrini
By Rory O'Callaghan
Last Updated: 07/02/19 2:01pm
West Ham manager Manuel Pellegrini says the club must act quickly to tackle racism following allegations Mohamed Salah was abused at the London Stadium.
West Ham and the Metropolitan Police are investigating allegations of racist abuse aimed at the Egypt international during the 1-1 draw with Liverpool on Monday.
A video emerged on social media in which audible racist slurs appeared directed at Salah as he took a corner during the Premier League fixture.
Pellegrini has full faith the authorities will identify those responsible and take appropriate action.
"The authorities will decide what is the best way to manage those things out of the game, out of the great spectacle we have in the Premier League," said Pellegrini.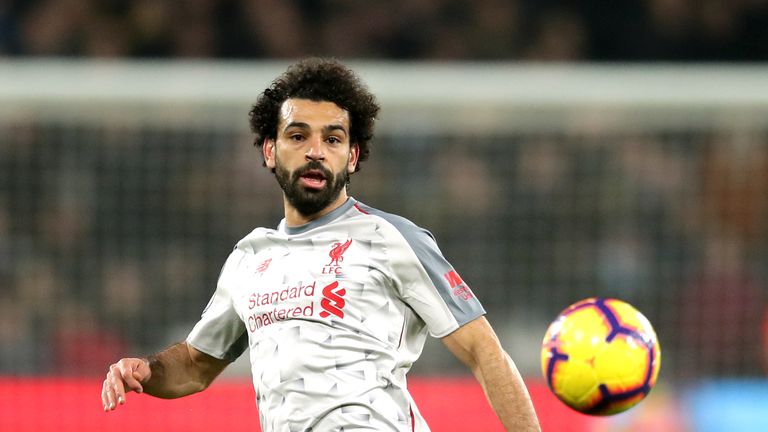 "I think that the organisation of this league and the respect in this league, for everyone, must continue to be a high standard.
"We must not allow it to happen. The club knows how to work. They have said they cannot accept those type of things.
"It was a very good football game with a full stadium, everyone was enjoying the game. Those stupid things, that must be punished as soon as you can."
West Ham have told Sky Sports News they are taking immediate action to identify the individual or individuals involved in the alleged abuse of Salah.
Should the person or persons be found, the club will make a report to police and issue a football banning order.
A club spokesman said: "At West Ham United, we have a zero tolerance policy to any form of violent or abusive behaviour.
"We are an inclusive football club. Regardless of age, race, religion or belief, marriage or civil partnership, pregnancy or maternity, sex, sexual orientation, gender reassignment or disability, everyone is warmly welcomed at London Stadium.
"Anyone identified committing an offence will have their details passed to the police and will face a lifetime ban from London Stadium. There is no place for this kind of behaviour at our stadium."