Marco Silva admits his Watford side face a tough challenge when they take on Burnley at Turf Moor, who are a spot above them in the Premier League.
Watford trail Sean Dyche's side by three points in the Premier League and are aiming to return to winning ways after picking up one point from their previous two fixtures - home matches against Manchester United and Tottenham.
Seventh-placed Burnley have only suffered two defeats from their previous six league matches and will hope to avoid only their third home defeat at Turf Moor in the Premier League this season, a challenge which is not lost on Silva.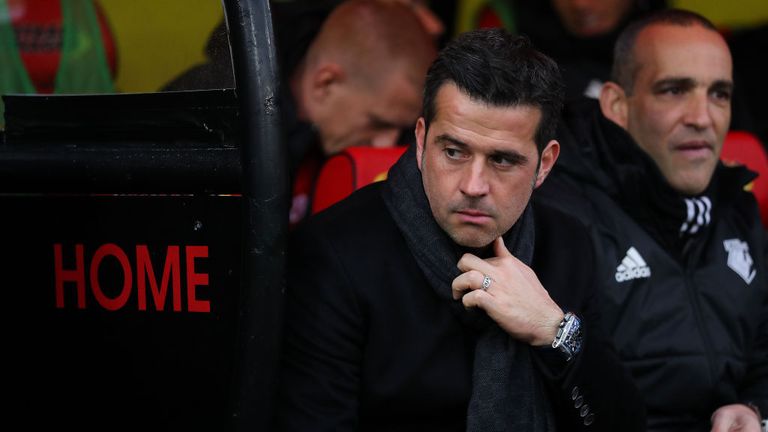 "I think both teams are having fantastic seasons," Silva said ahead of Saturday's trip. "Very good starts.
"Of course myself and Sean Dyche want to continue in the same way. We have a lot of Premier League games [still] to play."
Silva's side have been particularly impressive away from home with victories at Bournemouth, Southampton, Swansea and Newcastle accounting for 12 of their 22-point haul.
"Fantastic numbers for us," Silva added. "We don't change anything, away or at home, we play the same way.
"For us [it's] to compete. It's the same points, for us, home or away."
Dyche's side have also been upsetting the odds this season and Silva warned: "Now the realistic aim, the goal we have, is the first, to stay in the Premier League.
"You know, more or less, how many points you need to achieve that. This is our goal. Everything changes too fast in football and you need to stay focused.
"We are thinking day by day, how to prepare well for the next game."