Watford midfielder Etienne Capoue is hoping to prove doubters wrong when his side take on Manchester City in the FA Cup final on Saturday.
The Premier League champions are favourites to claim an unprecedented domestic treble having already won the Premier League and the League Cup.
Capoue, though, insists Watford are attempting to cause an upset.
"Everyone says we have zero chances, so we're gonna take it," he said.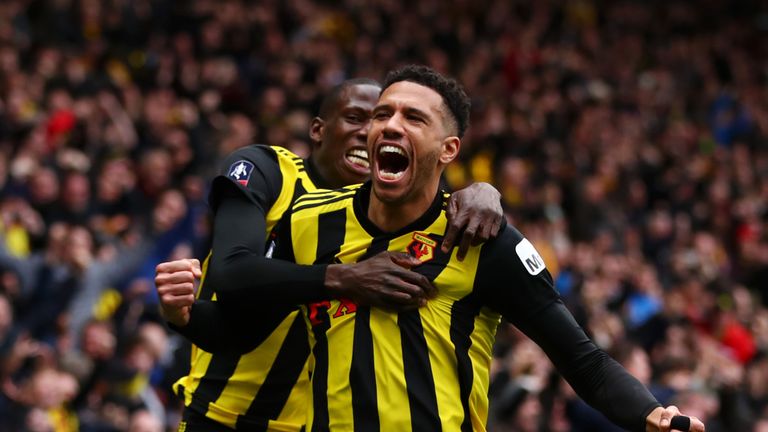 "Everyone says Man City is a top team, everyone thinks Man City is gonna win easily so we're going to try to beat them and stay focused for 90 minutes. That's the most important thing for us."
Manchester City approach the final having lost just two games in all competitions in 2019.
They've also beaten Watford on the last 10 occasions, scoring 32 goals in those matches, and Capoue is aware of the threat Pep Guardiola's side pose.
"It's normal for them to win every game, it's normal. But we're gonna try. We're just gonna try to give everything. Nobody expects us to win or nobody expects us to give a good game. I think we are in a good position where nobody expects us so we can work and give 200 per cent."
In contrast to City, Watford's recent form has taken a dip, having lost their last three league matches of the season.
The final-day defeat to West Ham left them in the bottom half of the table but Capoue is adamant these poor results won't affect them at Wembley on Saturday.
"The last three games, the last loss, it was about details, we just were unlucky. But it's football," he added.
"We can't make a top year all the way from the start until the end and we just need to finish well because we are focused on one game now, just the final."