Chris Coleman says Jack Rodwell will not play for Sunderland against Fulham
Coleman: "We're stuck with a player that doesn't want to play for Sunderland football club and wants to leave"
Last Updated: 26/04/18 2:25pm
Sunderland manager Chris Coleman says Jack Rodwell will not be involved against Fulham on Friday, because he does not know where the £70,000-a-week midfielder is.
Rodwell, a three-capped England international, has not made a senior appearance for the Black Cats since September, despite their struggles at the foot of the Championship table.
With Sunderland's relegation confirmed last weekend, Coleman was asked if he might give Rodwell a chance when his side travel to Craven Cottage to play Fulham, live on Sky Sports Football.
"I don't even know where Jack is, to be honest with you, so no, he won't be involved," Coleman said.
"If there was a sniff of a first-team appearance, I'm not sure he'd be 100 per cent fit for it, so I don't think that's going to be the case."
After an injury-plagued three-and-a-half years on Wearside, Sunderland offered to cancel Rodwell's contract in January in a bid to remove him from the wage bill.
But Rodwell decided to stay, on a deal which still has another year to run, and insisted in a well-publicised interview that he was fit and available for selection if called upon.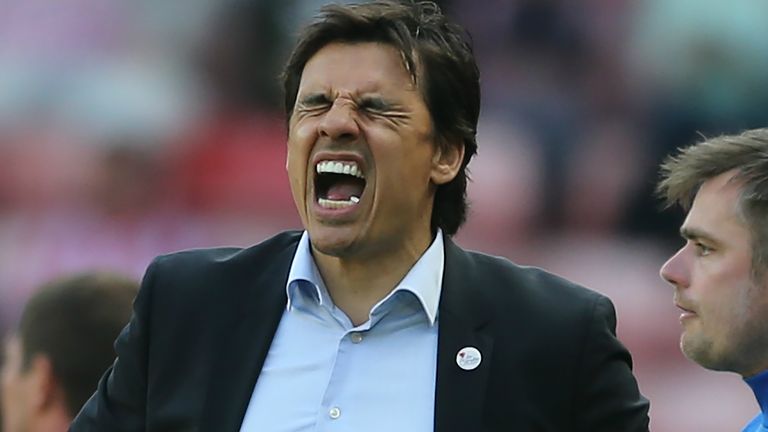 Coleman, though, is not convinced and added: "I'm quite sure we've gone down the legal route of that situation, and we're stuck with a player that doesn't want to play for Sunderland Football Club and wants to leave.
"But then where's he going to leave and go to? There's the conundrum.
"He's here and he's got one more year on his contract. He doesn't want to play for us, so fine, go and play for somebody else. But the stumbling block is the contract.
"We'll see, it's the end of this season now.
"I know Jack did that big article, that he wanted to play for England again, so to do that, he's going to have to go and play football somewhere.
"The proof is always in the pudding."