With 16 games remaining, Sunderland sit four points adrift of the automatic promotion places in Sky Bet League One.
With the misery of the past two seasons - which have seen them plummet from the Premier League to the third tier - positivity has been in short supply at the Stadium of Light, until now.
Having taken over the vacant role on Wearside at the end of May, manager Jack Ross is a figure who can lay claim to having cleared at least some part of that toxicity, with his side having lost just four of his 40 games in charge in all competitions.
He has also managed to undertake that task against a backdrop of initial uncertainty, having been appointed by former Eastleigh chairman Stewart Donald, after he had purchased the club from Ellis Short amid growing unrest directed towards the ownership.
Last year, Mick McCarthy - who managed the club between 2003 and 2006 - commented the job was "like turning an oil tanker with a canoe paddle", a sentiment Ross agrees with.
Speaking exclusively to Sky Sports, he said: "That oil tanker analogy is very accurate. I think when you look at how powerful this club is and everything that goes along with it, the problem is, if it's going in the wrong direction, to grind it to a halt is not easy. To then turn it is hugely challenging and that's just to get it facing in the right direction.
"The flip side is that when you get something as big as that up and moving, then it can go just as quickly in the right direction as well. For Mick to say that, I think it was pretty accurate and I've learned that in the eight months I've been here.
"I would say at the moment we've managed to stop it, turn it, it's now just making sure we gather enough momentum and pace to keep it going in the direction that we want."
In leaving St Mirren - where he had played from 2008 to 2010 and managed from 2016 - 2018 - Ross was taking a risk. Just last season, he was named as the recipient of both the PFA Scotland Manager of the Year and the Scottish Championship Manager of the Year award after leading the team to the Scottish Championship title.
Yet the reward outweighed the risk for the 42 year-old, who dismissed contrasting advice.
"When I had this opportunity to come here, actually as many people told me not to take it as those that told me to take it," he admitted.


"I'd worked in jobs previously where I'd taken on the position at the time where the club was pretty low. So albeit this is on a different scale, there's a similarity around the challenges that you face in that.
"That gave me confidence that I could create something positive at a club, I felt as if I'd done that previously. And I suppose there's an element that there was an opportunity that you maybe don't get many of - the opportunity to come and work at a club of this stature and back myself to do well.
"I think that change in ownership and that little bit of freshness that was going to come around with that encouraged me to take that opportunity, but it also married with the fact that this is a fantastic football club - it is a huge club. The hope is that that was the lowest and from that period onwards, it's all about going in an upward direction."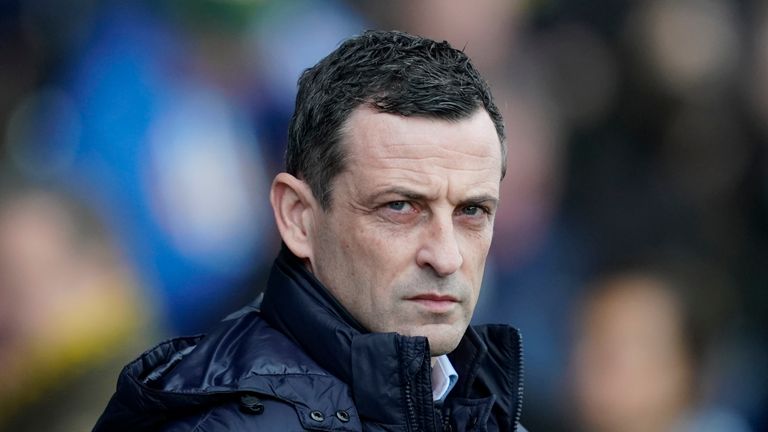 The negativity at the club is something Sunderland Academy graduate - and current captain - George Honeyman is all too aware of. This season is only the second the 24-year-old has spent in the first-team picture on a regular basis at the Stadium of Light and the catastrophic relegation last term, under the stewardship of Simon Grayson and later Chris Coleman, was the one that affected him the most.
But not only did Honeyman witness the failure of the club he has been with since 2004, to intensify the reality of failure even further, every move was captured by producers of Netflix documentary 'Sunderland 'Til I Die'.
"I think it was a really good thing for the city, the fans and to put the football club onto the global market," he told Sky Sports. "I think everyone appreciates how the Sunderland fans live it and how it affects their day-to-day lives.
"Do I think it helped the stuff on the pitch? I don't think so, because it almost became Big Brother last year where there were constant cameras everywhere and when things are going bad, the last thing you want is to let another camera in your face. You couldn't escape it.
"Last year, being involved quite significantly…it was a real tough year and there's no hiding away from it. To get relegated from the Championship and to be called the worst team in the club's history...was the stuff of nightmares, really."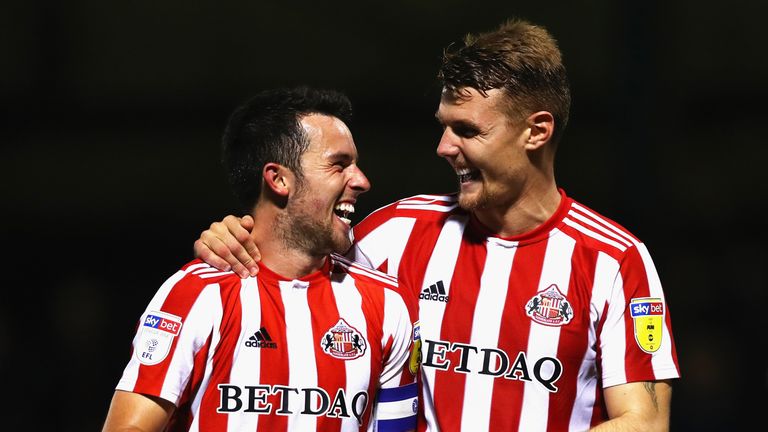 But Honeyman has strived to banish those memories this term and has played a key role in the upturn in fortunes, with four goals in 27 appearances ahead of Friday's clash.
He has highlighted the work Ross has undertaken as one of several key factors that has majorly influenced that.
"It's been the gaffer, it's been his staff, the change of ownership," he said. "All of these things have really helped us create this positive atmosphere where we are actually looking forward to the games. In previous seasons, people were coming up and expecting us to lose, now they are coming up and we haven't been beat at home this season.
"It's the first dressing room I've been in at Sunderland where it's mainly been British-speaking lads. In the Premier League you normally get a lot of different nationalities and that can be tough, especially when things aren't going right, because it's hard to get your point across sometimes.
"When things are going against you and the crowd are, it can get lost in translation sometimes. Everyone knows the importance of Sunderland, knows the league and all these factors, they make a massive difference to when things go slightly wrong to not worry and when things go well, we know what we've done well, let's keep on doing it.
"When we go a goal behind, you hear songs, not big boos at half-time. This is just how the mentality is changing throughout the club. At the end of the day, the fans make the club so they've got every right to do whatever they want, but we always want to show that we are trying, show that we're aiming towards something and I think they've responded amazingly."