Frank Lampard sprinkles stardust at first Derby news conference
By Rob Dorsett
Last Updated: 01/06/18 8:27am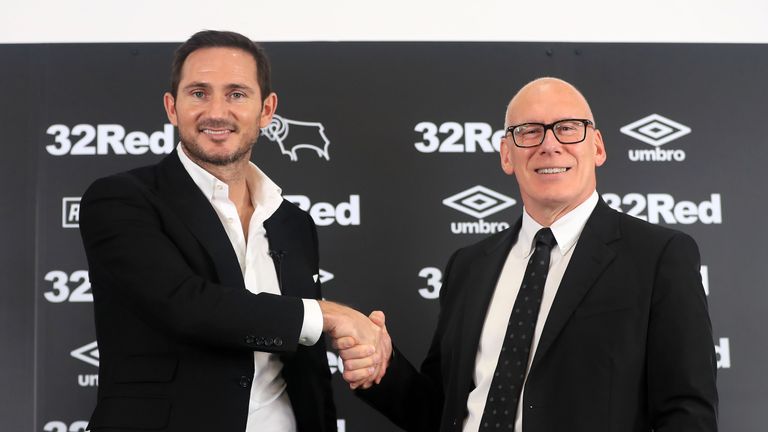 Sky Sports News Reporter Rob Dorsett reflects on Frank Lampard's first day as Derby County manager.
"He's exactly like he was on the pitch - a Rolls Royce of a man!" The words of one Derby employee, straight after hearing the club's new manager speak at his first news conference.
It was a consummate performance from Frank Lampard, who's taking on his first job in management at a club who have made him their seventh boss in three years.
"I'll wear a suit," was the answer, when I asked him about his appearance on the touchline. "It kind of suits my style."
And style is a word that fits Lampard very comfortably; immaculate black suit, white shirt, open collar - he was perfectly groomed.
Off camera, Derby's owner Mel Morris told me that was partly what won him over - Lampard's charm, smart appearance, and overall decency. "The sort of man you want at your football club," were Morris' words.
Lampard says he is a new manager, with a new approach.
He wants to be open, honest and approachable with his players and with the media.
His reign has certainly started in that vein, he did not dodge a question - admitting Derby would find it more difficult to compete in the Championship next season, because they have to reduce the wage bill to comply with Financial Fair Play.
But, he also says that gives him a big opportunity to develop some of Derby's younger players - a project which is close to his heart.
He knows it will be a challenge to better last season's showing, where Derby lost in the play-offs to Fulham.
But this is a man who devoted his playing days to winning, and he believes promotion is possible in his first season.
What about his lack of experience? "I've learned a lot from some of the very best," he said.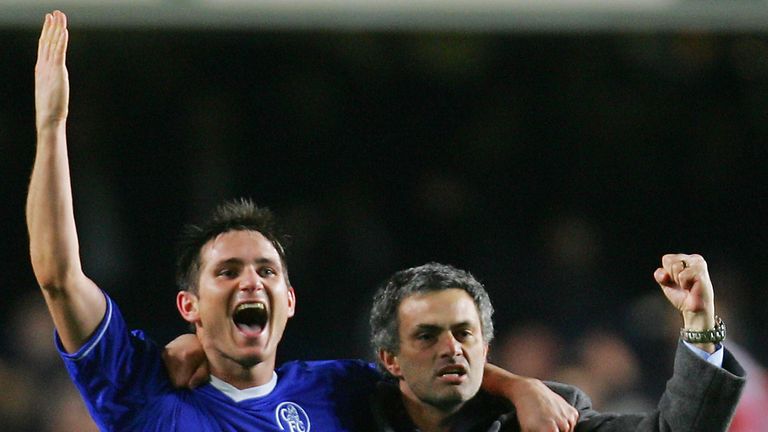 What about the fact he may lose some of his better players this summer? "We'll develop a fit, new squad."
For every negative, a positive. That seems to be the Lampard mantra.
The Lampard brand comes with a big entourage.
He has his own PR company which includes David Beckham and Dele Ali on their client list.
They worked closely with Derby's media team on this "launch", and oversaw the overall look and feel of the announcement.
It produced a very carefully stage-managed, perfectly-timed, news conference.
And Lampard played his part of "leading man" to a tee - the winning smile when joking about how his dad (Frank Lampard Senior) and uncle (Harry Redknapp) will be on the phone all the time, telling him how it should be done; the serious expression that accompanied his explanation that he understands the Championship and its unique challenges.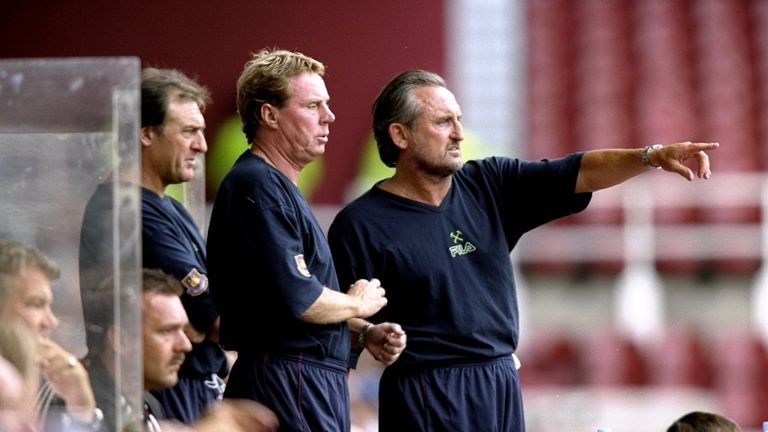 But this is no act for Lampard - when he first arrived at the club at around 11am, he stopped to shake hands with every one of the Derby fans who had turned up to greet him - spent 10 minutes signing autographs and posing for selfies.
And as if to prove that was not just for the Sky Sports News cameras, we came across him doing exactly the same with another gaggle of excited supporters in the Pride Park car park, long after we had packed our kit away in the late afternoon.
After so many managerial changes, defeat in the play-offs, and the promise of financial cut backs to come - it's been pretty gloomy in Derby.
The appointment of Frank Lampard for his first job in management is a gamble - but it's certainly one that's sprinkled with a bit of stardust.