Nathan Redmond possesses many of the qualities of former Arsenal striker Thierry Henry, according to Claude Puel.
Puel was appointed Southampton manager days after the club confirmed the signing of Redmond from Norwich on a five-year deal. 
But the Saints boss has already drawn comparisons between the young winger and Henry, who Puel worked with at French side Monaco. 
Puel said: "It is two men with the same possibilities, quick, a good ability in the technical and the run also.
"I see similarities between the two with this ability to shoot with the right foot and to curl the ball.
"[Redmond] has this particularly, and he feels too the play and he can make a combination with his partner and can dribble also and make the difference for me."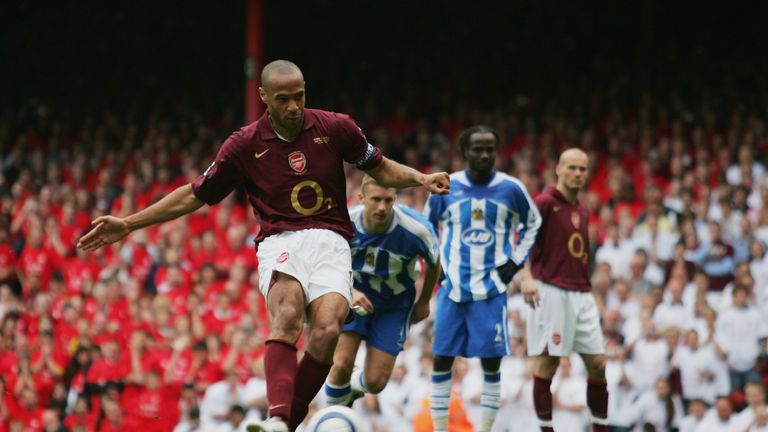 Henry began his career often playing in wide positions before transitioning into a striker at Arsenal, where he scored 228 goals in his two spells in north London, and Puel indicated he may move Redmond into a more central role ahead of their Premier League opener against Watford on Saturday.
"[He's] a very good player and a very good surprise to find this player at this level," Puel added.
"I can see a player with all these qualities, and all these qualities in front of the goal also, so it's for me a pity to leave him out wide.
"It's important I think to put this player on the better position for him and we will see in the future in the games he can play in this position with good talent." 
Southampton will be entering the Europa League group stages for the first time and Puel admitted he is unsure on how it will impact on their Premier League form.
Puel said: "I don't know where we are going to finish. If our football is interesting and good I will take pleasure from that and so will the fans.
"This team is used to good results and they have a good spirit. We have a lot of games (to play this season).
"It is the first time for these players to play this many games.
"It is important to keep the spirit and attitude high throughout the games so they have energy to play every three days.
"It is a little new for these players and they have to learn how to keep the balance."