Mauricio Pellegrino says selling Virgil van Dijk for £75m is good business for Southampton
Last Updated: 29/12/17 11:28am
Mauricio Pellegrino says selling Virgil van Dijk to Liverpool for £75m is good business for Southampton and he is talking to the board about how to reinvest the money.
Southampton and Liverpool agreed a deal on Wednesday that will see van Dijk move to Anfield in January for £75m - a world record fee for a defender.
Van Dijk was seen as a key player for Southampton, but Pellegrino believes his departure could in fact be a positive for the club.
He said: "The deal is done and it will be positive for the club and for Virgil. Now we have to think about the future.
"You have to analyse in a positive way to reinvest this money in our squad to try to be stronger. At Southampton it is impossible to bring in players for £80m or £50m.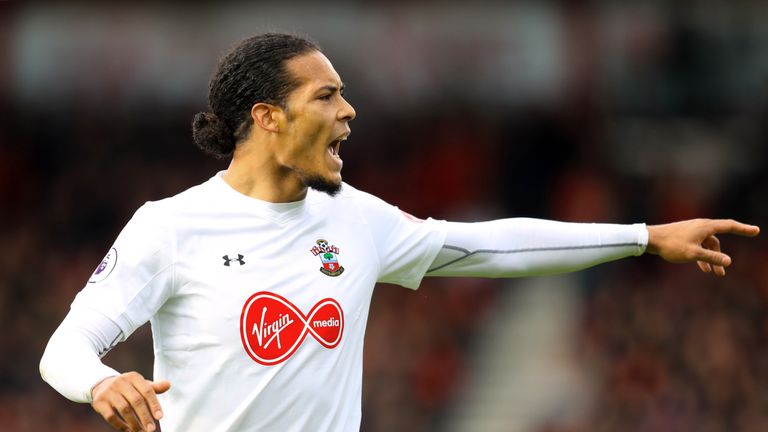 "But maybe for us it can mean a couple of good players. Maybe we can change one player for two or three players with this money."
The January transfer window opens on Monday and Pellegrino confirmed he was in discussions with the board about reinvesting the van Dijk money into improving the squad.
He said: "We are talking about the couple of targets that we've got. I would like to bring in a couple of players minimum and we have to work for this."
However, Southampton have one more match before they can think about how to spend their recent windfall - they travel to Manchester United on Saturday - and they do so on the back of a seven game winless run.
The Saints lost 5-2 at Tottenham on Tuesday and they were booed by a section of their fans - a reaction that the manager can understand.
He said: "Obviously I respect the opinion. I've got the same feeling as the fans. I am obviously not happy when we don't play well. I would like to keep the people proud of our team.
"But we have almost 50 per cent of the season ahead and we have time to bounce back and show another face. For this reason we have to come back to the simple principles."