Pig-keeper Ryan Shawcross is hoping to see out the rest of his playing career at Stoke, but admits he could be "farmed" out.
The former Manchester United defender was gifted three little pigs by his family, and although he says they have been destroying his garden, Shawcross revealed they provide a welcome escape from the pressures of the Premier League.
Shawcross, 30, signed a new deal in August to keep him at the bet365 Stadium until at least 2021 and aims to see out his playing days at the club.
But the player, who says "you never know" when asked if he could take up a post-playing career in farming, admits nothing is certain in football.
"You never say never, I might get dropped next week and never play for the club again," Shawcross told Sky Sports News ahead of facing Burnley on Tuesday.
"I've signed a long-term contract, I've got a great relationship with the manager, the chairman, and I'd love to finish my career here, but football is difficult and you never know."
Shawcross has seen a high turnover in staff since initially joining Stoke on loan in 2007, before making his move permanent a year later.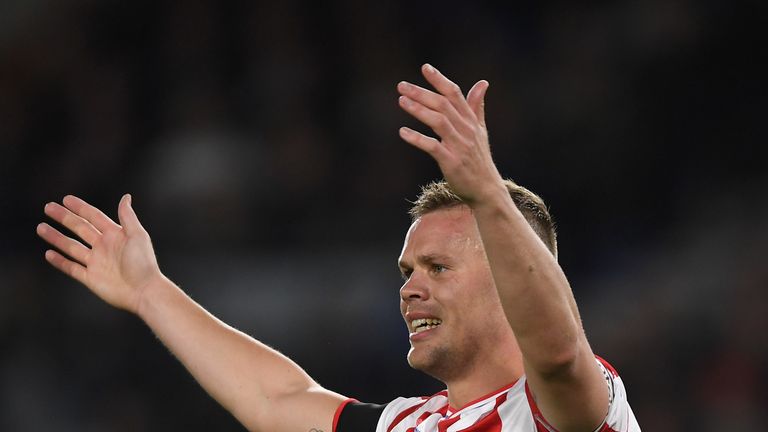 The defender still has aspirations of a European campaign with the club, but concedes it will be a tough target unless an investor can help the club match the riches of the league's wealthiest clubs such as Manchester City.
"Unless the club suddenly decides to plough in hundreds of millions - which I don't think they do, they try and make the club run itself - it is very difficult," said Shawcross.
"Unless you've got a Sheikh Mansour [Manchester City owner] it is very difficult to crack into the European places.
"The Europa League is achievable but you have to have a fantastic season. Hopefully we can, whether it be this season or in the future."