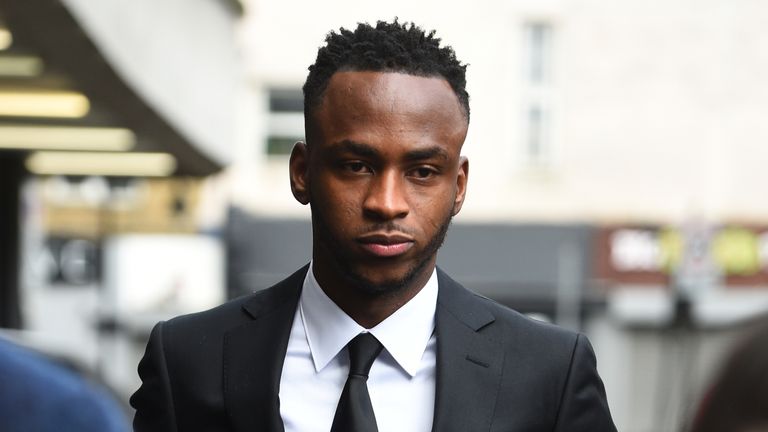 Stoke forward Saido Berahino has been disqualified from driving for 30 months and fined £75,000 at Highbury Corner Magistrates' Court after he was found guilty of drink-driving.
The 25-year-old was almost three times the legal limit when his black Range Rover was stopped in London's West End in the early hours of February 18.
Chair of the bench Mark Oxenham said the prosecution found he was "not in fear of death or fear of serious injury to himself or his companions".
But he added that Berahino's girlfriend had driven the car immediately beforehand and "could have continued the journey away from the scene".
The court heard Berahino had previous convictions for drink-driving in 2015 and being drunk in charge of a vehicle in 2012.
His barrister Garry Green said Berahino, who plays international football for Barundi, is due to appear in the African Cup of Nations this summer.
He said he is due to leave the country for a training camp on May 20 and could be away until July 13.