Crystal Palace manager Sam Allardyce confirms Christian Benteke not for sale
Last Updated: 12/01/17 11:44am
Crystal Palace manager Sam Allardyce says striker Christian Benteke is not for sale.
It had been reported in the Belgian media that Benteke was the subject of interest from clubs in China, but Sky sources understand the striker will not be making that move.
Allardyce is reluctant to discuss any kind of transfer for the 26-year-old, who was signed from Liverpool for £32m in the summer and has scored eight goals in 20 appearances for the Eagles.
"Unless the chairman knows any different from me, Christian Benteke is not for sale," he said. "I think he'll be available for this weekend.
"I'm planning on him being here at the end of this window. He's scored eight goals already and he's got a big part to play."
The Palace manager is keen to focus on how he can boost his squad and he has some ideas in mind as he looks to make improvements.
Allardyce said: "My interest is to strengthen the defensive areas at this time. When Zaha and Sako come back we'll have options. Loic is fit again.
"Strengthening attack is not my priority. Keeping clean sheets is a priority for me, it's imperative we stop letting goals in. We may look at other areas once we strengthen those defensive areas.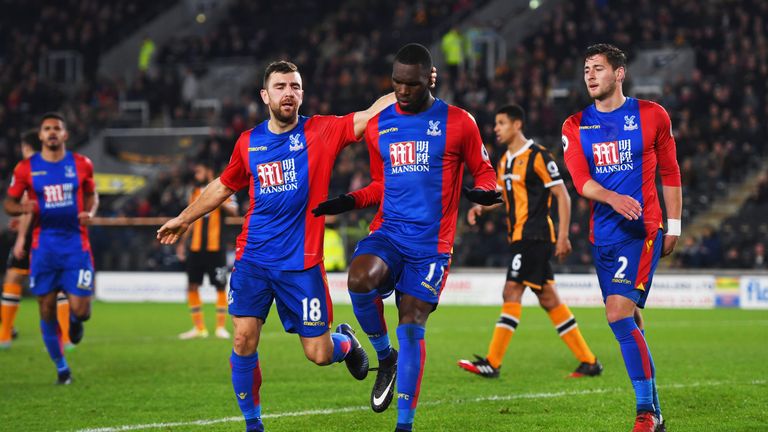 "We've got three or four bids in for players at the moment, I'll find out whether they've been accepted later today.
"One [new player] would be nice - to start with. We've been very busy without great success at this time. Our aim last week was to have secured those defensive players we wanted by the end of this week. We're trying our best, prices are steep."