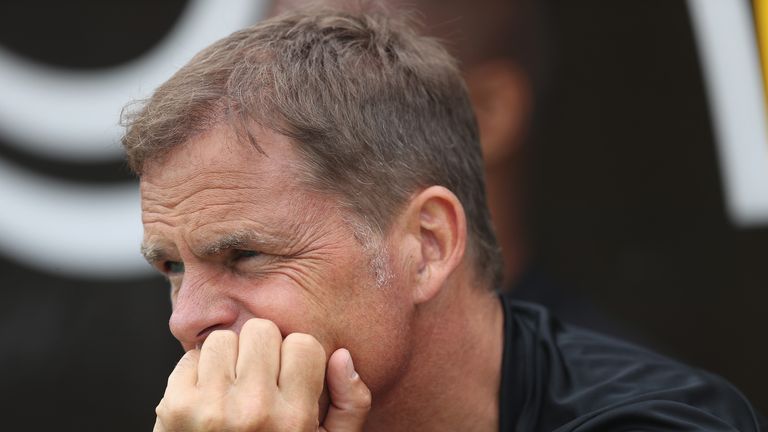 Former Crystal Palace manager Alan Pardew gives his verdict on what went wrong for him at Selhurst Park, the challenges facing new boss Frank de Boer if he is to make his revolution work, and why this is a massive year for star winger Wilfried Zaha.
This time last year Alan Pardew was looking to secure the signing of Christian Benteke as Crystal Palace hoped to build on an FA Cup final appearance that had seen the club get within 10 minutes of picking up the trophy for the first time. Now he is a Sky Sports pundit wondering what lies ahead for his old club under new boss Frank de Boer.
Pardew was sacked days before Christmas with Palace just above the Premier League drop zone. While he credits Sam Allardyce for his work in hauling the club to safety, he remains adamant that the Eagles would also have got away from danger had he stayed. "I really do think we would have got out of it," Pardew tells Sky Sports.
"Unfortunately, at Crystal Palace we had got things wrong in the summer. We lost our left-back Pape Souare to a car accident in September and had left ourselves with no left-footed back-up there. It became a massive problem for us and it was one that we did not foresee.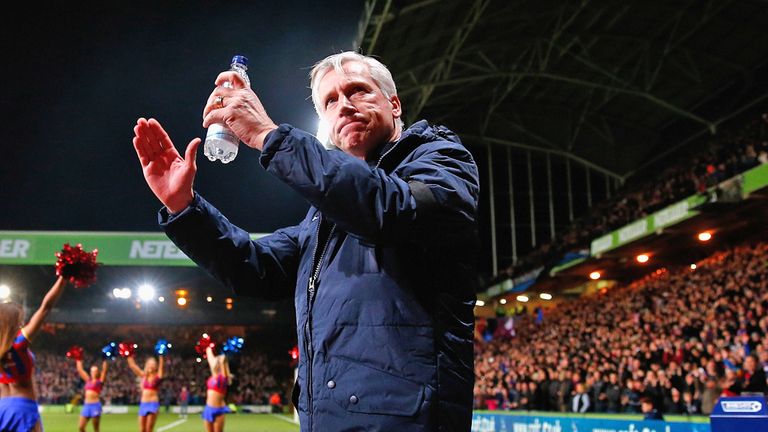 "I think what Palace went on to do in the January transfer window was pretty much what I would have done anyway. The players did need a boost though. They needed a left-back and they got two. They needed a centre-back as there were some problems there as well and Mamadou Sakho proved to be a massive signing for the club."
Four wins in a row around March lifted the gloom and later wins over Arsenal and Liverpool all but saw Palace over the line. But Allardyce's decision to walk away at the end of the season has led to the club going in a new direction again. This time it is former Ajax coach De Boer at the helm and his philosophy could hardly be more different to his predecessor.
A preference for passing the ball out from the back and a more expansive game will put fresh demands on a squad that Pardew knows well. He himself attempted to change things at Selhurst Park after taking over a team schooled in the methods of Tony Pulis and Neil Warnock. But he believes the De Boer revolution is not without its risks.
"Changing the style is something that I looked at when I took over," he explains. "We started to change it in an evolutionary way but we lost players and others lost confidence and it did not go so well. Sam Allardyce came in and went back to what Tony Pulis did in terms of having a very structured style and got enough results to stay in the division.
"Now they have gone to what is a revolution really in terms of the change to the system. I cannot see them changing tact so the players are simply going to have to buy into it and be confident in it. They are going to be put in situations where they are under a lot of pressure, particularly in terms of the defensive side.
"That's what Frank de Boer will want. It's what he had at Ajax and it is what he will expect. He wants his defenders to be comfortable on the ball and it will be interesting to see how it evolves. But you might see different regulars in that Crystal Palace team to the ones who have been there for the past two or three years."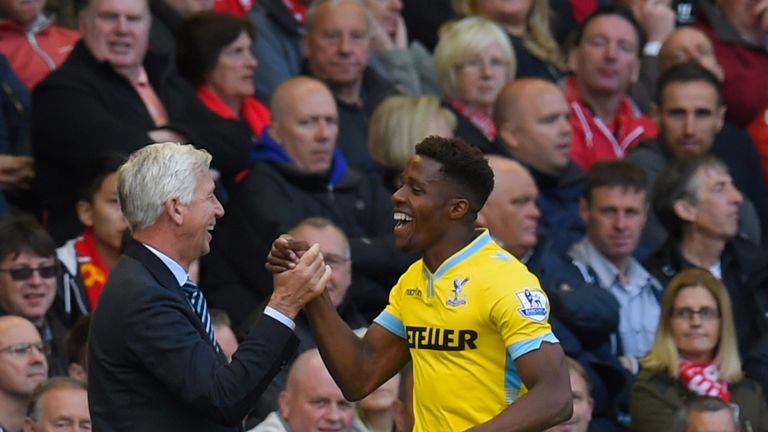 One player who he expects De Boer to count upon is Wilfried Zaha. The flying winger has been Crystal Palace's player of the year in each of the past two seasons, showing signs of fulfilling the vast promise that earned him a move to Manchester United in 2013. His old boss remains a fan and expects big things. "I think it is a big year for Wilf," adds Pardew.
"In the next two or three years he has to crack it but I think this year, in particular, is huge for him. He improved under my management and then he improved again under Sam. His finishing, his work rate and his assists have all been upped. But now he is at the age where he needs to be more consistent and improve those stats once again.
"If he does that then I think Palace will find it very hard to hang onto him next summer. But that's what Zaha's aim should be. He should be looking to become a player who the top five or six sides want. From Palace's point of view, that's no bad thing either because it is going to see them progress up the league. Then, if the fee is huge, you can go and build the club."