Burnley keeper Tom Heaton targeting Premier League return
By Press Association
Last Updated: 25/08/18 2:18pm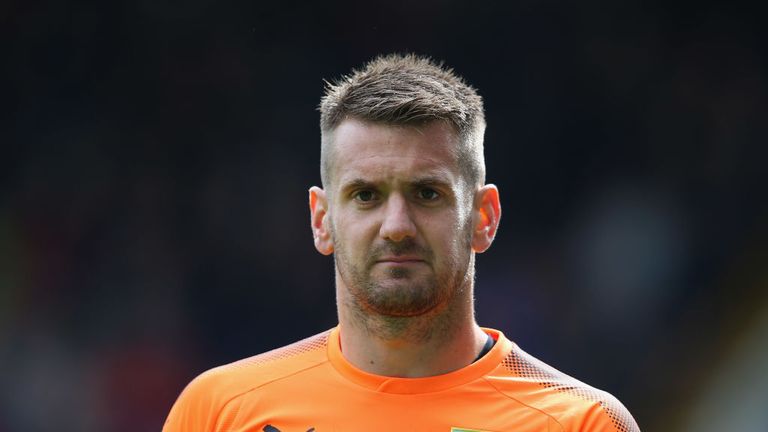 Burnley goalkeeper Tom Heaton has his sights set on a Premier League return after making his first competitive appearance in almost a year earlier this week.
Thursday's 3-1 Europa League qualifying play-off first leg defeat at Olympiakos saw the 32-year-old feature for the first time since he dislocated his shoulder in September 2017.
Nick Pope took over as Burnley's first-choice goalkeeper and retained his place when Heaton became available for selection again, with the latter spending the final seven games of the season as an unused substitute.
Pope dislocated his shoulder at the start of this season and Heaton was sidelined by a calf problem, forcing manager Sean Dyche to bring in Joe Hart, who played in each of the four games prior to Thursday and is likely to return for Sunday's trip to Fulham.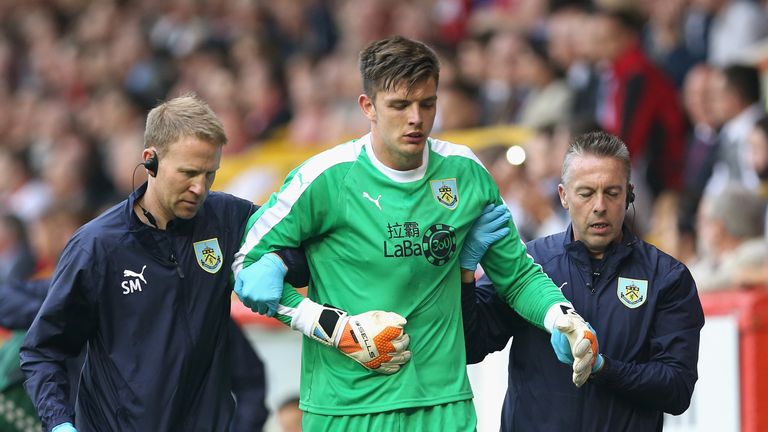 "It felt fantastic," said Heaton of his return to action.
"It's been a long old journey, 11-and-a-half months since my last competitive game, so it was brilliant to be back out there.
"It's the first step on the ladder for me and I'm looking forward to kicking on from there.
"It's been tough, it was a nasty injury and I had a few complications, but what doesn't kill you only makes you stronger.
"I feel more resilient. I'm feeling hungrier than ever, I'm feeling in great shape.
"I'm delighted to be back, even though I was thrown straight in to the lion's den at a very tough place to go.
"This is what I've been striving for, it's my first step, I loved every minute of it and I'm excited to take it forward from here."
"It's the first step on the ladder for me and I'm looking forward to kicking
on from there.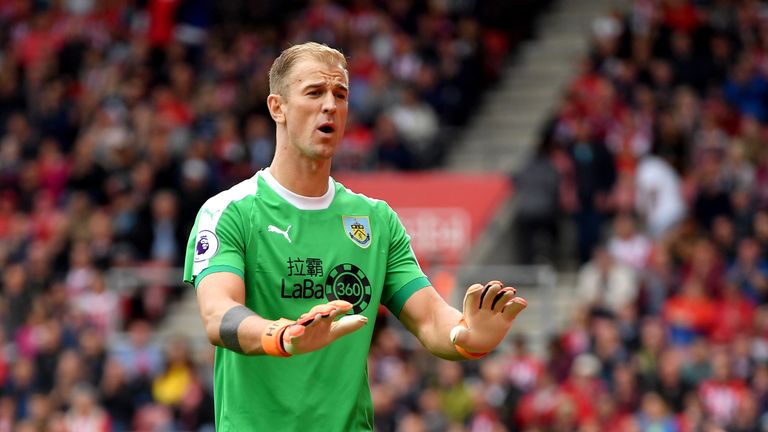 "We've got a great goalkeeping department at the moment, a lot of competition, but I can't hide away from the fact that my aim is to get back playing in the Premier League. I want to get going that way.
"There are five senior goalkeepers so it's a strong department but I'm looking forward to embracing that and I've taken the first step on my personal journey.
"You don't shy away from the competition and I'll meet it head on."
Meanwhile, UEFA has announced disciplinary proceedings have been opened following Thursday's match, with Olympiakos being charged with throwing of objects, having blocked stairways and the setting off of fireworks.
The case will be dealt with by the UEFA Control, Ethics and Disciplinary Body on September 27.