Norwich insist they will have one of the Premier League's lowest budgets next season rather than spending big like previous promoted teams.
Fulham forked out more than £100m last summer ahead of their first top-flight campaign in four years but their investment did not pay off as they were relegated with five games still to go.
Norwich changed their approach two years ago after going down themselves in 2016 and maintain they won't alter it again, having guaranteed themselves a top-two place in the Championship.
Sporting director Stuart Webber told Sky Sports News: "We should be favourites to go down because we'll have the lowest budget and we'll have the lowest transfer funds available.
"It'll be low, probably one of the lowest ever spent in the competition. I don't want to put a figure on it but it'll be low.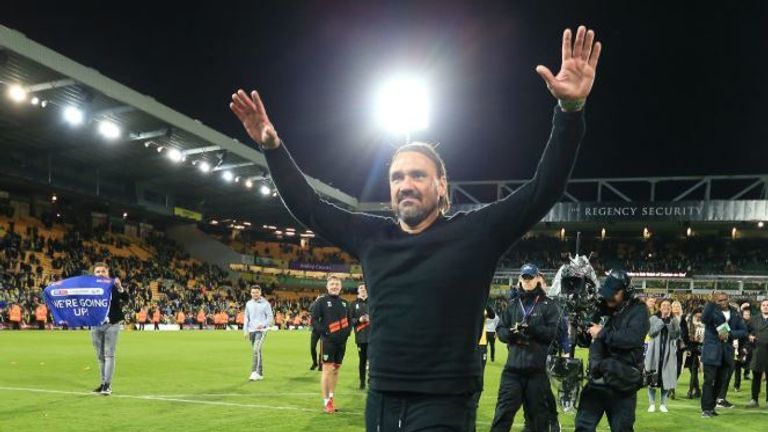 "What this promotion has enabled us to do is pay off the training ground which is being built, which is important to us, because it means we've got something to show from being in the Premier League.
"We're still paying for some of the mistakes of times gone by and some of the expensive signings. This allows us to clear all of that out and realign ourselves as a club.
"It's huge for a club like this, one that's self-funded. Fundamentally, you live by Premier League revenue or having to sell players.
"To get to the Premier League and not have to sell players is a nice place for us. Now we need to make some smart recruitment and retention decisions to try to overachieve again."
Webber - who felt a realistic aim for Norwich this season would be a top-10 place - is adamant that, in keeping with the club's lower budget, there won't be wholesale changes to Daniel Farke's squad.
"We'll be looking to recruit smaller numbers, maybe three, four or five - it won't be seven, eight, nine, 10," he added.
"British players are more expensive in terms of transfer fees and wages and we can't afford some of them.
"There's some players we'd love to take even from the Championship but the transfer fees mean we can't go anywhere near them. It means we have to look a bit further afield.
"We've got to strive to be the best we can be and we need to go and attack the Premier League, be a little bit naïve and know we'll get beaten along the way.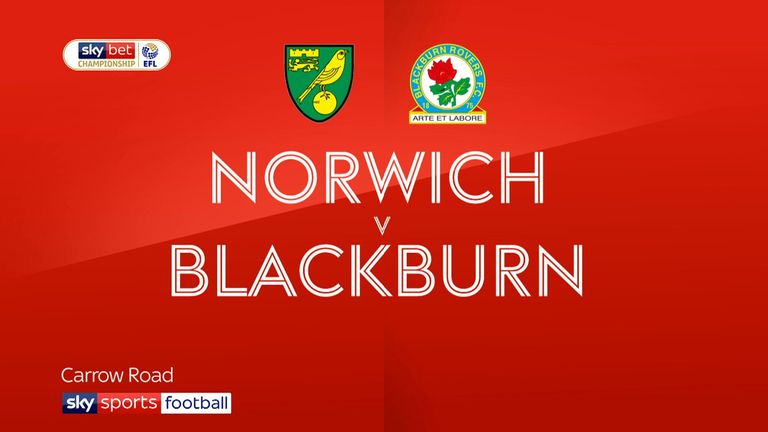 "I remember being at Manchester City and seeing Chelsea getting beaten 6-0 so, if it can happen to some of the best players in the world, it can happen to us.
"We've got to keep our nerve and stick to our principles. We've proven a lot of people wrong this year and that should be a motivation for us next year.
"Can we go and attack it? If we can't, we dust ourselves off and go again. We're a club that will be set up so that if we're relegated, it won't be a disaster.
"We have to think like that but at the same time, we have to be ambitious and have a good go at it."