Coventry have banned a supporter for life after he came onto the pitch during their home game against Forest Green on Tuesday night.
The supporter entered the pitch during stoppage time towards the end of Coventry's 1-0 defeat in Sky Bet League Two. He was seen shouting at the players before the Sky Blues' captain Michael Doyle ushered him off the field.
A Coventry statement said: "Coventry City Football Club has issued a club ban which applies to home and away matches, for the foreseeable future.
"The Ricoh Arena stadium has also issued a lifetime stadium ban and this applies to all events, including sport and music concerts.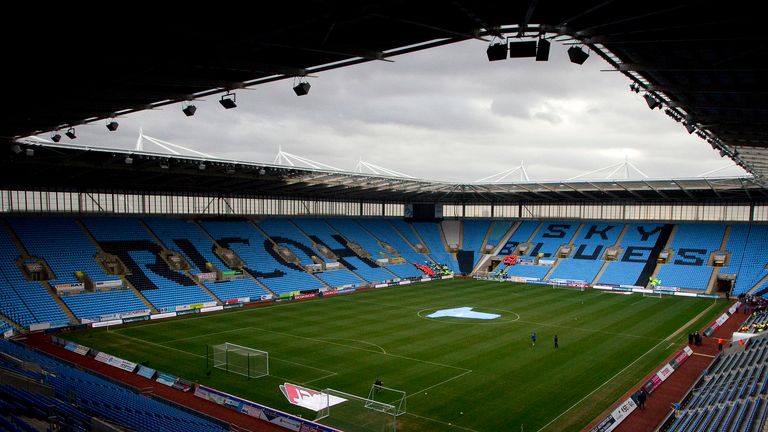 "We know that football is an emotional game, and that Tuesday's game was a frustrating one for supporters. However, there can be no excuse for entering the field of play and fans should not do this.
"The club is always reluctant to issue bans to supporters for any reason, however it has been left with no option in these circumstances.
"Separately, the club and the stadium have investigated the incident and the response to it. We understand fans' concerns regarding player safety and the response by stewards, and will work to address these concerns going forward."
Coventry are currently eighth in League Two, following their relegation from League One last season.