Leonid Slutsky struggling at Hull, says Keith Andrews
By Simeon Gholam
Last Updated: 09/11/17 8:17pm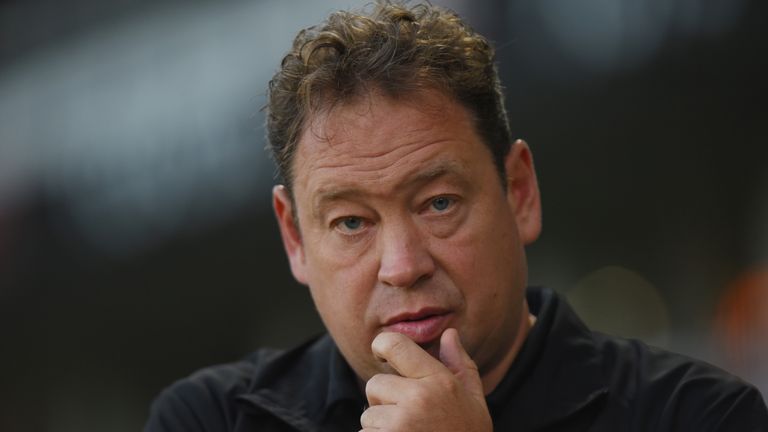 The warning signs are there for Leonid Slutsky at Hull City, according to Keith Andrews.
Speaking on EFL Matters on Thursday night, Andrews said that things have quickly unravelled from the early positivity under the Russian at the start of the season.
"When he first came in I was impressed with the way he went about it, his due diligence in terms of preparing himself to take on the job and getting to know the league and personnel," said Andrews.
"The squad got decimated in the summer in terms of players leaving, he recruited quite well I felt but those players haven't quite gelled and defensively they've been nothing short of shocking."
Three straight defeats have seen Hull drop to 20th in the Sky Bet Championship table, and Clinton Morrison, who joined Andrews and presented David Prutton on the panel, said that making "in-house" problems public hasn't helped Slutsky's cause.
"It's not good and you should keep it in-house," said Morrison. "If you've got a problem call a meeting and have it out with the players. I don't think you should be coming out in the papers or on the radio and having a go at them, it doesn't fit well with me and I'd hate for my manager to do that.
"I was one of the big players in the dressing room who would always hold a meeting, do it like that and get it going. You have to keep together and you need the players onside, because if they aren't going to do it for you then you'll lose your job."
While Andrews added: "In fairness to him he's protected that team and been ultra positive, probably until a couple of weeks ago. But on a few occasions now the team have folded when they've gone a goal or two down, which is worrying.
"It creates that kind of uncertainty around the club, which there already is because of the owners and the fan demonstrations.
"I genuinely think it's worrying times for them."