EFL to investigate Leeds United 'spy' at Derby County training ground
By James Dale
Last Updated: 15/01/19 6:26pm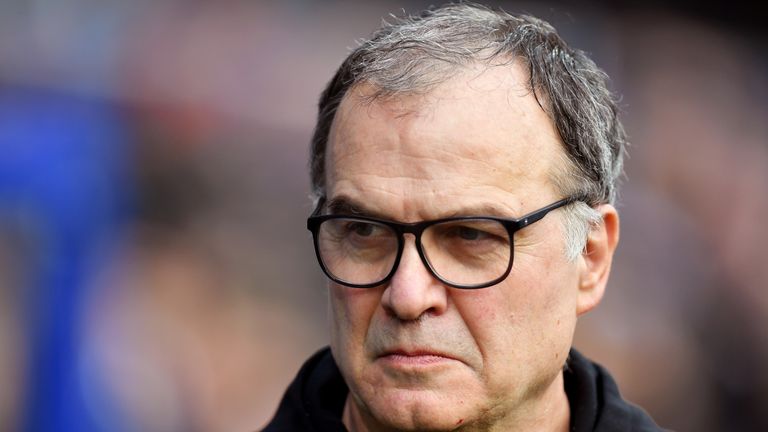 The EFL have launched a formal investigation after Derby complained that Leeds United sent a 'spy' to the club's training ground last week.
Police were called to Derby's training ground amid claims a member of Leeds' coaching staff was surreptitiously watching their session the day before the clubs met in the Sky Bet Championship - a game which Leeds won 2-0.
Leeds head coach Marcelo Bielsa admitted to sending an individual to spy on the training session, prompting the EFL to launch the formal investigation.
The EFL have now written to Leeds to "seek observations" after the club apologised to Derby and issued a statement saying they will remind Bielsa of the club's principles of "integrity and honesty".
If it is found that Leeds have breached the rules, a full range of potential sanctions are available to the EFL, including a warning, a points deduction or financial penalties.
The Football Association are also considering the matter.
Following Friday night's win, which saw his side move five points clear at the top of the table, Bielsa refused to rule out continuing to employ the same 'spy' tactics.
"I'm not trying to justify anything," he said. "I've just explained why I feel I'm not a person who cheats and why I accept any reaction this behaviour creates.
"Things are as English football says. I have to respect the habits and traditions of this country.
"I would accept any sanction the club takes against me and any sanction the federation takes against me, and also the judgement of Derby County.
"This episode affects me. Of course the win is important. The only thing I'm going to apologise for is to have contaminated a football game with this subject.
"If I was a child, I would say I won't do it again, but I wouldn't feel right responding like this and would lose credibility.
"I won't say that I won't do it again. It's a childish position to answer like that."
Derby manager Frank Lampard said there is no clear-cut rule about spying on opponents, but urged the FA to take action.
"We can't open the door to this thing happening every week," he said. "What kind of farce would that be? Everyone sending undercover people, drones etc into training. It would be farcical.