Ian Holloway previews a sensational midweek fixture list where the promotion picture in the Championship, League One and League Two will undergo a huge shake-up.
Burnley (2nd) v Middlesbrough (1st), Tuesday, 7.45
Has there ever been a more important Championship game outside the play-offs than this? I'm struggling to think of one.
I couldn't sleep last night working this one out. I went to bed thinking Burnley, but woke up fancying Middlesbrough!
Burnley have to win this game if they want to go up as I think Brighton, who are third and just two points behind, will win against QPR. If Middlesbrough win this game then it severely dents Burnley's promotion charge as a five-point gap will be tough to claw back with games running out.
Who has more pressure on their shoulders? It's tough to work out. Either team could easily grind out a 1-0 win. The neutral in me would love to see Burnley win as it will only further add to the excitement. However, from a logical prediction point of view, you have to side with the draw.
Burnley are unbeaten in 19 league games while Middlesbrough have won their last six games. I'm firmly on the fence. I can't separate them.
OLLIE PREDICTS: 1-1 (5/1 with Sky Bet)
Brighton (3rd) v QPR (11th), Tuesday, 7.45
Brighton will be licking their lips ahead of these round of fixtures. Chris Hughton will be telling his players that this is their big chance. A win will guarantee that the gap to the top two will close whatever happens at Turf Moor. His boys will be buzzing, too. To beat Fulham 5-0 is an amazing achievement. They've won five of their last six games, scoring 14 times.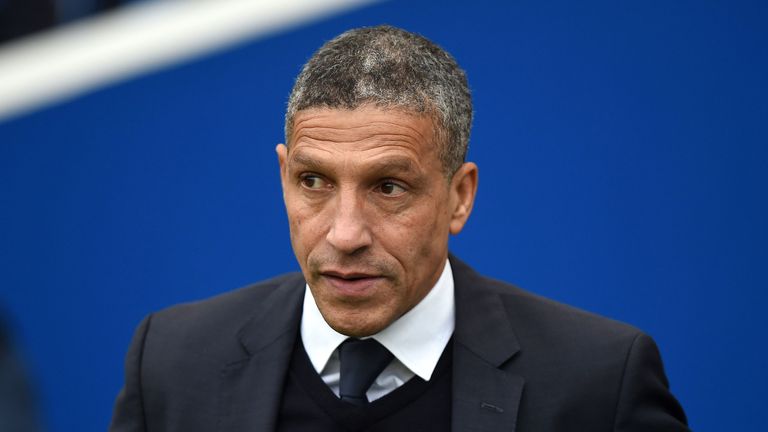 QPR haven't got anything to play for and will already have eyes on next season. Brighton should get the job done. 
OLLIE PREDICTS: 2-0 (5/1 with Sky Bet)
Reading (15th) v Hull (4th), Tuesday, 7.45
I can see another win for Hull here. It was great to see Robert Snodgrass score the winner on Friday in the 2-1 win over Wolves. What a brilliant free-kick it was. He's had a tough time but he's got unfinished business at this level. He's a wonderful player. 
OLLIE PREDICTS: 1-2 (8/1 with Sky Bet)
Bristol City (17th) v Derby (5th), Tuesday, 7.45
It's hard to go against the top teams at this stage of the season, but Bristol City have the quality to break Derby's winning three-game run. This is a tough fixture for Derby. Since Lee Johnson has taken over, City have beaten Middlesbrough, Ipswich and Sheffield Wednesday at home. They could easily win this one, but I'll play safe with a draw.
OLLIE PREDICTS: 1-1 (6/1 with Sky Bet)
Sheffield Wednesday (6th) v MK Dons (22nd), Tuesday, 7.45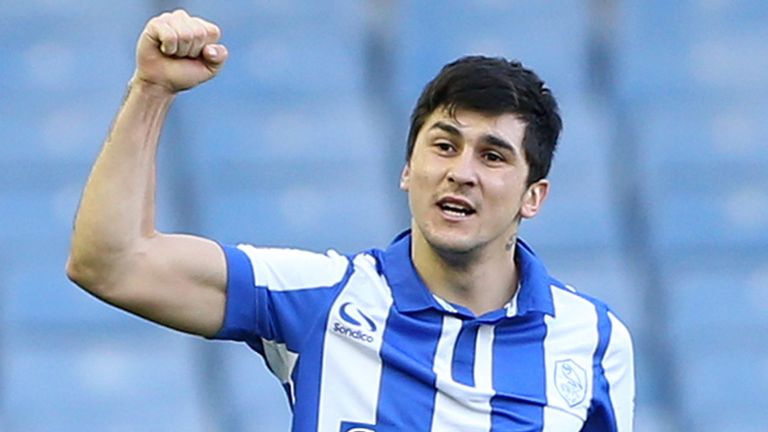 I fear for MK Dons here. This is the perfect fixture for Wednesday after two games without a win. The Dons haven't sorted out their defence and they rarely keep clean sheets on the road. They'll struggle to contain Fernando Forestieri, who should be able to run the game for the hosts. 
OLLIE PREDICTS: 3-0 (12/1 with Sky Bet)
Brentford (13th) v Cardiff (7th), Tuesday, 7.45
Cardiff couldn't walk through the door Sheffield Wednesday left open on Saturday with a draw at QPR, but that's not a bad result. This could be the night where Cardiff close the gap, although Sheffield Wednesday have a very winnable game at home to MK Dons. I've said it all season, the only thing missing at Cardiff is a regular goalscorer.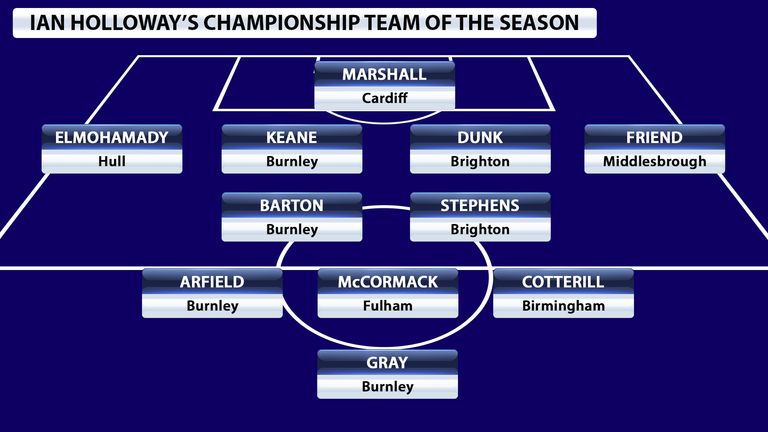 They've drawn far too many games this season as they don't take their chances. They've got a great spine, highlighted by Andy Marshall between sticks. He made my Championship team of the season (see here). He'll pick up another clean sheet.
OLLIE PREDICTS: 0-1 (6/1 with Sky Bet)
Rotherham (21st) v Huddersfield (16th), Tuesday, 7.45
Neil Warnock's men are unbeaten in nine games. They're now safe. He's done a sensational job, but the law of averages suggest a defeat will be around the corner and Huddersfield have won three of their last six away games. Nahki Wells has scored four goals in his last seven away trips in the league, including the opener at Blackburn on Saturday. He's a wonderful goalscorer, who has the ability to play in the Premier League one day. He'll get the winner. 
OLLIE PREDICTS: 0-1 (7/1 with Sky Bet)
Bolton (24th) v Charlton (23rd), Tuesday, 7.45
The only reason I'd want to go to this game would be to watch Charlton hot prospect Ademola Lookman. It could be a bit of a depressing affair. Bolton are gone and Charlton look certain to follow them barring a big turnaround. They'll do well to keep Lookman in the summer. He's going to be a sought-after commodity. The vultures will be circling around him. He reminds me of Joel Campbell at Arsenal. It wouldn't surprise me if Arsene Wenger is interested.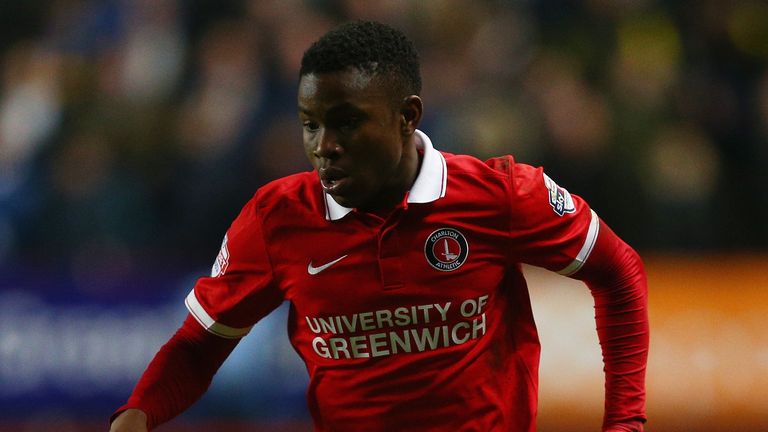 He's very, very quick and has a sharp brain. He throws a shoulder one way and then he's gone, a bit like Wilfried Zaha. Both of them can tie people in knots when they get you one-on-one. Lookman is good enough to picked up by one of the top clubs in the Premier League. 
OLLIE PREDICTS: 0-1 (5/1 with Sky Bet)
Burton Albion v Wigan, League One, Tuesday, 7.45
Wow. Another top-of-the-table clash. With three points just separating them, a win for either team will be massive. However, much like the Burnley v Middlesbrough game, I'm firmly on the fence. It will be a nervy affair with Wigan seemingly happy to take a draw. Wigan are the draw specialists having drawn 14 games this season.
Another one here wouldn't be the end of the world for them. If this goes the way I'm predicting, then it opens the door for Walsall in third, who have a winnable game at home to Swindon.  
OLLIE PREDICTS: 1-1 (5/1 with Sky Bet)
Stevenage v Bristol Rovers, League Two, Tuesday, 7.45
The Gas playing Stevenage brings back memories of me buying Barry Hayles off them for £400,000. The best money I've ever spent. He could probably still do a job for Rovers now despite being 43! The promotion race is hugely exciting in League Two but Rovers are cooking on gas. They can keep on winning. It's a phenomenal achievement to be where they are. They players are playing for the shirt. 
OLLIE PREDICTS: 1-2 (15/2 with Sky Bet)