Brighton have confirmed Izzy Brown has returned to parent club Chelsea after suffering a torn anterior cruciate knee ligament injury.
Brown was substituted in the sixth minute of Brighton's 2-1 FA Cup third round win over Crystal Palace on Monday night.
The club say that a subsequent scan has now confirmed the injury and the forward, who turned 21 on Sunday, has now returned to Chelsea for further treatment.
"It's one we didn't expect. It's really disappointing news for all concerned, but obviously more for Izzy than anyone else," Chris Hughton told Brighton's official website.
"He's a young lad who has made a really good impression at the club and in the second half of the season he would have played more games.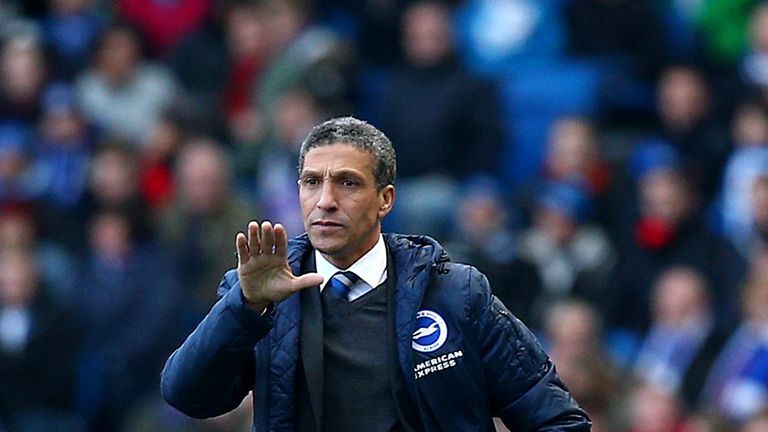 "It's still very fresh for everyone, but we are grateful to Chelsea for the loan, and to Izzy for the impact he has made during the first half of the season."
Brown made 14 appearances for Brighton after joining in the summer. He spent the second half of last season at Huddersfield after a stint at Rotherham.