Jermain Defoe focused on England ahead of expected Bournemouth move
By Alice Piper
Last Updated: 29/05/17 2:26pm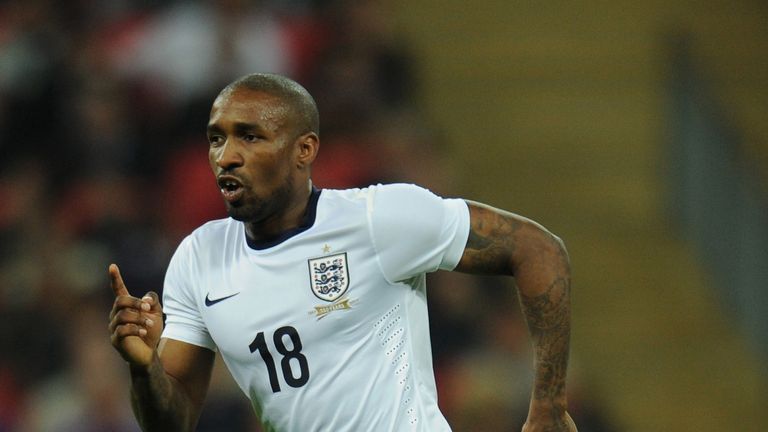 Jermain Defoe says he is focused on international duties ahead of an expected move to Bournemouth.
The Sunderland forward is set to join the Cherries on a free transfer this summer, according to Sky sources, but his immediate attentions are on England's upcoming matches against Scotland and France.
England travel to Hampden Park for their World Cup Qualifier on June 10, live on Sky Sports 1, and the England international is relishing the opportunity to make an impact following his recent reintroduction to the squad by manager Gareth Southgate.
Speaking at a JD Foundation event, Defoe told Sky Sports News HQ: "At the minute, to be honest, there has been loads of speculation about me going to this club, that club and a lot of stuff about Bournemouth.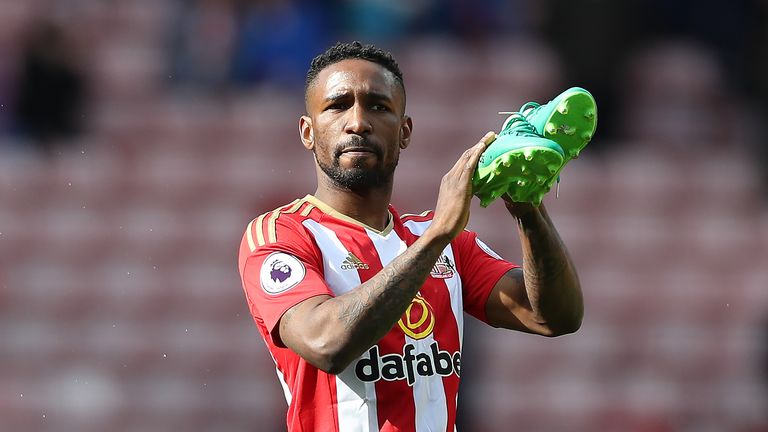 "I've just kept my head down because I want to try and focus on England and the two England games coming up, whether I play or not, just to be around the team and trying to enjoy it.
"Like I tweeted the other day, there's no better feeling than to put that England shirt on so I suppose I just want to get my head down, get England out the way and sit down with my family and decide what I really want to do.
"We'll see what happens."
Defoe, who is believed to have agreed a three-year deal at Dean Court worth £65,000-a-week, revealed Bournemouth style of play suits him as he praised the achievements of boss Eddie Howe.
"Yes, it's a fantastic club. Even if I'm standing here as a retired footballer I would turn around and say for any young player, for someone that wants to improve, to play under a top manager and coaches at a family club, I would say yes it's a good club to go to," Defoe added.
"As a young manager in Eddie and what he has achieved at that club is unbelievable. They have got a good team, a lot of energy."
The 34-year-old spent a successful six months on loan at Bournemouth in the 2000/01 season, scoring in 10 consecutive games to record 18 league goals from 29 appearances.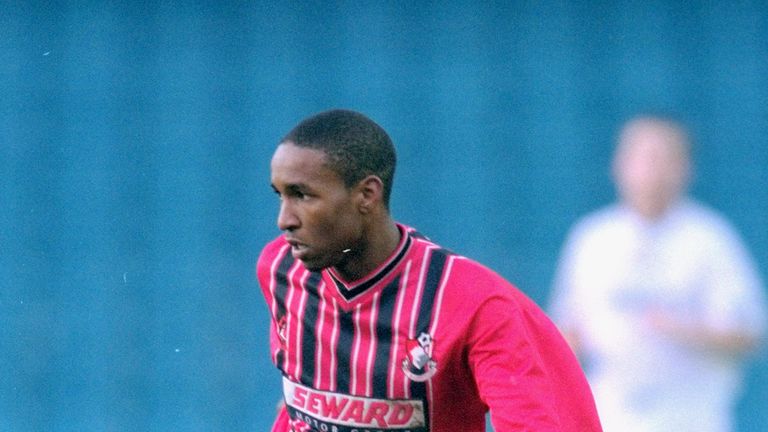 "Obviously, in my time there when I was younger I really enjoyed it, it was brilliant. But at the moment I just want to try and focus on England," he said.
"Obviously the season has finished now. I'll switch off from league football, concentrate on international football and then after that I'm sure everyone will know what is happening."