Gary McAllister says Rangers' players need to improve their discipline
Last Updated: 07/12/18 2:26pm
Rangers assistant manager Gary McAllister admits there is a 'discipline problem' at Ibrox.
Alfredo Morelos received the club's eighth red card of the season during the midweek defeat by Aberdeen and his third individually - although his first was later downgraded to a yellow.
Morelos was already suspended for Sunday's key game at Dundee (live on Sky Sports), under the totting-up procedures, and he will now miss next week's match against Hamilton as well.
Asked if this was an issue Rangers need to address, McAllister said: "Of course, there is a discipline problem with the number of red cards and bookings that we have had.
"But it's something we are working on continually.
"The players are working at it - and we are trying to pass on years of experience to players that maybe haven't been in these situations before.
"So, everybody at the club is trying to improve the whole discipline issue.
"It is a fine line when you have loads of competitive players and sometimes, generally when you are on a yellow card and you run the risk of getting a second yellow, you have to make split second decisions.
"At this moment in time, sometimes we have made some poor decisions."
Rangers surrendered top spot in the table after Wednesday's loss and will bid to bounce back at Dens Park, after what McAllister concedes was a below-par showing.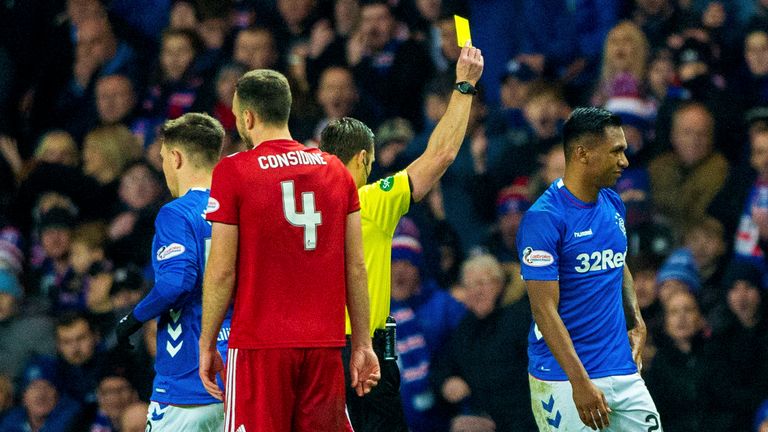 "The first thing for me is the performance has to be better," said McAllister.
"Not only did we lose, I didn't think we played well.
"When you look through it, one to 11, it would be hard to find a player who got pass marks.
"Not because of the lack of effort, but it was an off-night and we didn't have any passages of good play."