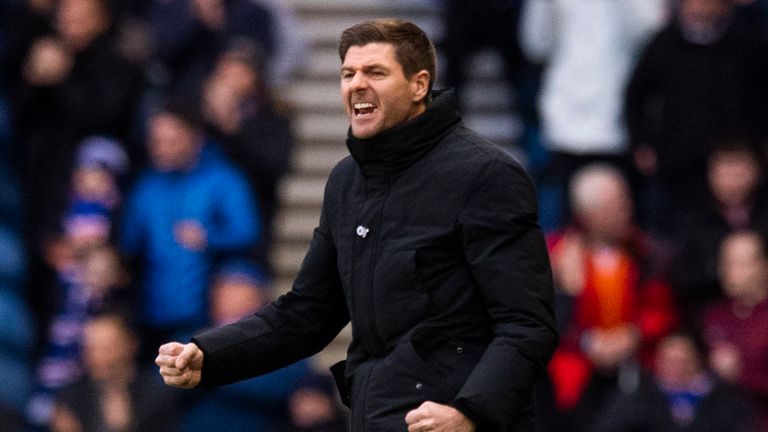 Rangers manager Steven Gerrard is excited about the tactical possibilities his increased attacking options have opened up.
Gerrard had to rely on Alfredo Morelos and Kyle Lafferty up front before the January transfer window allowed him to sign Jermain Defoe and bring Ryan Hardie back from a loan spell at Livingston.
Gerrard told Rangers TV: "We've tried certain things with the way we play. Jermain gives us the option of obviously playing two up front, it gives us that luxury.
"Kyle also does that so we can go with a target man and a smaller guy around him.
"Ryan Hardie has come into the picture so it has been nice to work with four quality forwards. We haven't had that luxury and that's been really nice and a big positive.
"When we use Jermain, if we use him with another forward, everyone else will maybe have to adapt and evolve, but it's so exciting to have the options because we haven't really had that.
"We've only really had one or two ways of playing and we've tended to stick with that."