Monaco have continued to prepare for Kylian Mbappe's seemingly imminent departure by making Lazio's Keita Balde their second attacking signing of the day.
After the earlier capture of former Manchester City striker Stevan Jovetic from Inter Milan, the reigning Ligue 1 champions parted with a reported €30m (£27.8m) to bring the Senegal international to the principality.
Jovetic, 27, cost a reported €11m (£10.2m), with the combined fees representing just a fraction of the rumoured €180m (£166m) Paris St Germain are prepared to pay for Mbappe as they seek to recapture the title.
Balde told his new club's website: "I'm very happy to be signing for AS Monaco, a club with a great history. I'm very pleased to be here and can't wait to start playing.
"A lot of players and friends have said good things to me about the club, the spirit in the squad and the team.
"When you get the chance to come here, you accept straight away. It's the ideal project for me. I'm very happy to be joining a strong squad, with big players who had a brilliant season last year."
Balde scored 16 goals in Serie A last season, making him Lazio's second-highest scorer after Ciro Immobile - a record in contrast to that of Jovetic at Inter.
The Montenegro international made just five substitute appearances in the league after joining Inter permanently last summer, spending the second half of the season on loan at Sevilla.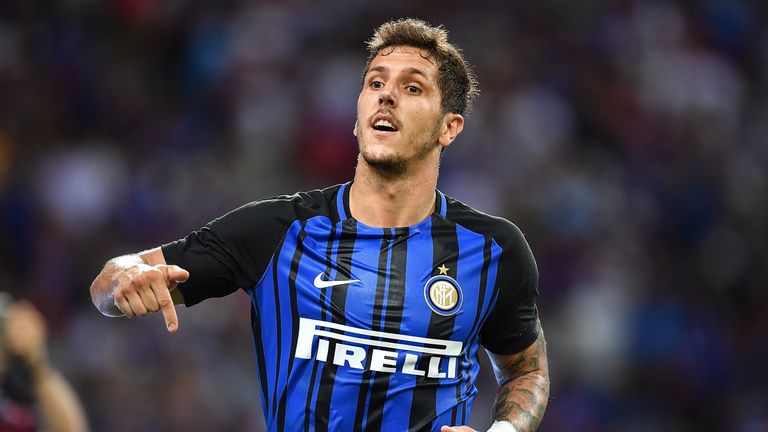 Jovetic said of his move: "I'm very happy to be here.
"AS Monaco is a big club that played in the semi-finals of the Champions League and won the French title last season.
"There are some great players on this team. That's why I chose AS Monaco."
Balde will wear the number 14 shirt and while Monaco have not announced Jovetic's shirt number, leaked photos on Monday showed him wearing the number 10 which had been assigned to Mbappe for this season.