Gianluigi Buffon says the Champions League is not 'an obsession' for him or PSG
The Italian signed a one-year contract with the Ligue 1 side last week
Last Updated: 09/07/18 4:10pm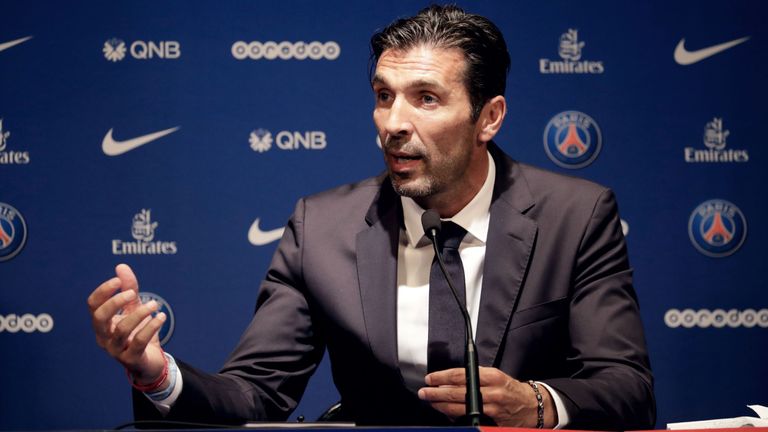 Gianluigi Buffon says the Champions League is not "an obsession" for him after joining Paris Saint-Germain.
The 40-year-old Buffon completed his free-agent move last week after 17 years with Juventus, during which he became established as one of the best goalkeepers in the world.
The Champions League is one of the few trophies missing from the former Parma man's glittering collection, which includes the 2006 World Cup with Italy.
Buffon, who was presented to the media on Monday, says the Champions League is not "an obsession for me and neither for Paris Saint-Germain".
He said: "I think I can also help PSG to grow a bit on the pitch so then we can aim for even more important goals."
The Italian also says the appointment of new manager Thomas Tuchel also played a significant part in his decision to move to Paris.
He added: "PSG intrigued me a lot because of the talent in the team, but they were not enough to make the leap.
"As in all experiences, I think it takes time and PSG overlooks a stage so important for a few years.
"The coach also played a fundamental role".
Ligue 1 champions PSG has spent more than £886m on players since Qatar Sports Investments took over in 2011 with the aim of turning them into a world-class team.
The club has so far failed to transfer its domestic dominance onto the European stage. They were eliminated from the Champions League at the round of 16 last season, having reached the quarterfinals the previous four years.