Coronavirus: La Liga president wants June 12 restart with games every day
Sergio Ramos keen to end La Liga season and complete Champions League tie against Manchester City
Last Updated: 11/05/20 1:52pm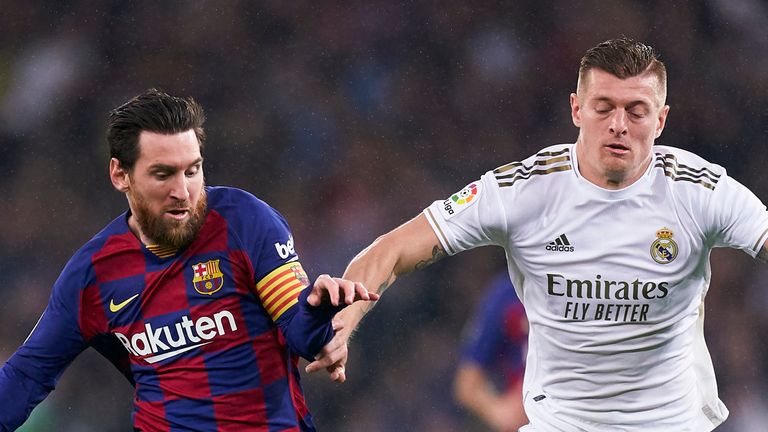 La Liga president Javier Tebas hopes Spanish football will resume on June 12 with games being played every day to finish the season.
Clubs in Spain's top two divisions began testing players for the virus last week and many, including La Liga champions Barcelona, have started individual training, the second step of the league's four-phase protocol for returning to action.
Real Madrid resume individual training on Monday but it was confirmed on Sunday that five La Liga players have tested positive for coronavirus and have entered quarantine.
"I'd like to restart on June 12 but we have to be prudent and it's not just up to football, it's also up to society, we all need to focus on complying with measures to protect health," Tebas told Spanish television network Movistar.
Tebas confirmed all matches will take place without spectators, as will be the case when Germany's Bundesliga restarts next week, and he said the league was working on ways to add to the atmosphere although he did not give details, with games taking place every day.
"Now that we are not going to have fans in the stadiums we are going to have some innovative ideas for broadcasting the games," Tebas said.
"There's going to be football every day once La Liga returns."
As well as the five players who tested positive for coronavirus on Sunday, Tebas added that three staff members had also returned positive tests but he said the number of cases was far lower than expected, insisting there would be no increase in the risk of players getting infected once matches started.
"We were expecting around 25 or 30 based on the numbers in the Bundesliga and how much the virus has penetrated Spain. Out of 2,500 people tested we have only eight positive cases, which is good news," he said.
"Infection during a match is practically impossible as we have done a study which we're releasing which will show there is a minimum risk in matches if we all respect the health measures."
Ramos: We all want to finish the season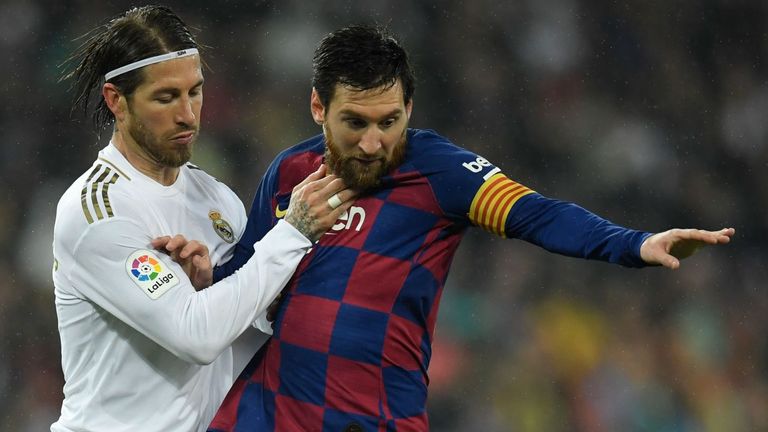 Real Madrid captain Sergio Ramos is hopeful the Liga season can be completed and is also keen to finish their Champions League last-16 tie against Manchester City, which the Spanish side trail 2-1 after the first leg at the Bernabeu.
Real are two points behind rivals Barcelona in La Liga with 11 matches still to play.
"I think all of us want the remaining La Liga matches to finish and also the Champions League game [against Manchester City], in order to return to normality, but it doesn't depend just on us," Ramos said.
"We have to be disciplined and cautious following the government and La Liga measures.
"Football is not important right now. The important thing is to erase, between all of us. the virus for good because there is high risk of a second wave during the winter. We need to beat the virus.
"Football is secondary right now because our main priority is to stay healthy. Of course, I am wishing to return to play at the Santiago Bernabeu, to play football, but specially to finish all the competition."