Is Barcelona's Luis Suarez the best striker in the world today?
By Adam Bate
Last Updated: 18/02/16 5:06pm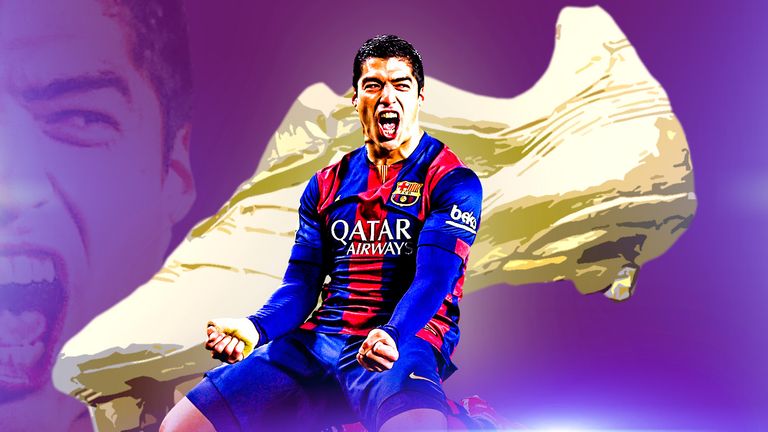 Is Luis Suarez the best striker in the world? Lionel Messi thinks so. We take a look at his stunning season...
"He is the best out-and-out forward there is in the game today. He has so much to offer the team and it is a pleasure to play alongside him. We also have a very good relationship off the pitch and I am very happy to be sharing everything with him." - Lionel Messi
When Messi made these remarks to FIFA in January, few could have expected him to mean the last line quite so literally. The Barcelona icon went one step further at the weekend - even electing to share his penalty with Luis Suarez.
Messi's decision to pass that penalty against Celta Vigo amazed some and angered others - there were suggestions that Cristiano Ronaldo believes it to be part of a conspiracy to deny him the Pichichi award for Spain's top scorer - but it was also symbolic of something else.
For while Messi remains the undoubted star of this wonderful Barcelona team, increasingly it's Suarez who is the one expected to administer the decisive blow.
Having added to his tally with a fine finish against Sporting Gijon on Wednesday, the Uruguayan forward has now scored 24 goals in La Liga this season, more than any other player.
Those goals have come at a rate of one every 86 minutes, and that's just in the league. Since scoring in the UEFA Super Cup win over Sevilla in August, Suarez has also added five goals in the Champions League, five in the Copa del Rey and, yes, five at the Club World Cup in Japan.
Lethal Suarez
Luis Suarez has scored 24 La Liga goals in 2070 minutes at a rate of one every 86.25 minutes.
His hat-trick in the semi-final of the latter competition prompted Barca coach Luis Enrique to explain what Suarez brings that others do not. "He's an assassin in the area, a killer, a striker capable of finishing a move that seems like it has no end product," said Enrique.
This sense of urgency has helped transform Barcelona. Quite rightly, much has been made of Barca's devastating forward trio, but Neymar and Messi were together for the team's unsuccessful 2013/14 campaign. It took the arrival of Suarez to make things work.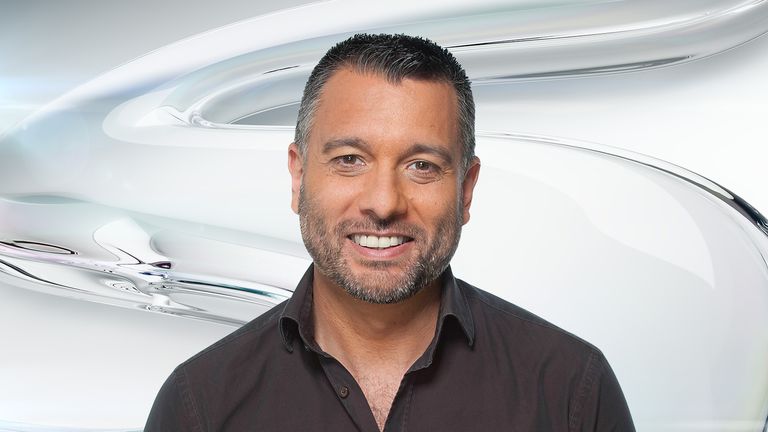 I don't think Luis Enrique has improved the style. He has just put Luis Suarez in the team.
Guillem Balague
"I don't think Luis Enrique has improved the style," said Sky Sports' Spanish football expert Guillem Balague recently. "He has just put Luis Suarez in the team." Indeed, it's been suggested that the players themselves figured out the formation - with Suarez switching to the centre.
"It's amazing how they've worked it out," fellow Spanish football expert Terry Gibson told Sky Sports. "Suarez looked a bit of a square peg in a round hole when he first arrived. He was playing on the right side of attack.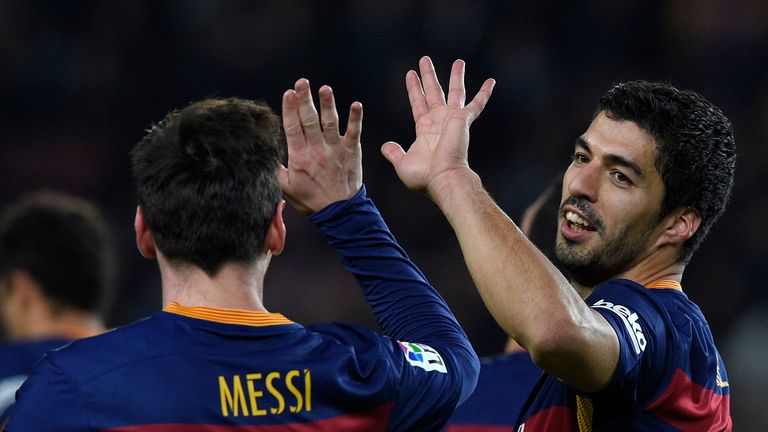 "Messi was still the centre-forward and didn't look at home. I think we used the excuse, or the reasoning, that Suarez hadn't played until October in that first season so he was a little bit rusty, but I think it was more the positional change.
"Eventually, we're led to believe the three of them got together, particularly Messi and Suarez, and suggested Suarez play as the focal point in attack and that's allowed Messi to drift around to get on the ball.
"Whether he goes right, left or drops deep, in the past when Messi wanted to roam around as the false nine, Barca lacked a centre-forward. It was left to a central midfield player to get there and to be the striker. The way they've worked it out is quite remarkable."
The numbers have been remarkable too. Suarez has 40 goals in all competitions this season but there's more to his game. He presses and harries so others don't have to. With 10 La Liga assists, he's directly contributed to more goals than anyone in Europe's top-five leagues.
Goals plus assists - Europe's major leagues in 2015/16
| Player | Club | Goals | Assists | Total |
| --- | --- | --- | --- | --- |
| Luis Suarez | Barcelona | 24 | 10 | 34 |
| Cristiano Ronaldo | Real Madrid | 21 | 8 | 29 |
| Zlatan Ibrahimovic | Paris St Germain | 21 | 8 | 29 |
| Gonzalo Higuain | Napoli | 24 | 2 | 26 |
| Neymar | Barcelona | 17 | 9 | 26 |
After the 2-1 win over Atletico Madrid last month, Enrique described Suarez as "a complete player" who has "even improved" and for one former Liverpool team-mate it's now simply a question of how far that the forward can go.
"He has moved up to another level," said Sky Sports pundit Jamie Carragher earlier this month. "He is playing alongside some of the best players in the world and he is one of the great players in world football now.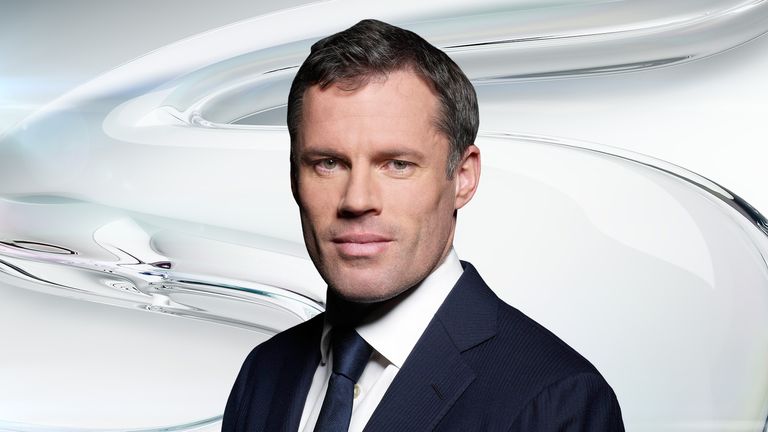 You wonder how many he'll get, he should be looking at 50 goals.
Jamie Carragher on Luis Suarez
"We always thought that at Liverpool but he had to do it in the Champions League. He did that last year with Barcelona and now this season, his first full season, his goal record is one of the best in Europe. You wonder how many he'll get, he should be looking at 50 goals."
With the potential for Suarez to play in a further 22 games this season, that target is well within reach. Indeed, at the current rate, the 60-goal barrier is at risk. And with Messi's blessing, it would be a brave man to bet against Luis Suarez - arguably the world's best striker.
Is Luis Suarez the world's best striker? Leave a comment or tweet us @SkyFootball...