New Real Madrid coach Zinedine Zidane says there is no chance Cristiano Ronaldo will leave the club while he is in charge.
Zidane begins his reign at the Santiago Bernabeu on Saturday, when the club begins life after Rafael Benitez with a home clash against Deportivo La Coruna.
Ronaldo's future in Spain had come into question amid reports of tension between him and Benitez, and the Daily Telegraph hinted he may still look to leave in the summer despite Zidane's appointment on Monday.
The 30-year-old has constantly been linked with a move back to the Premier League, where he enjoyed great success under Sir Alex Ferguson at Manchester United.
But the Frenchman was unequivocal about his desire to keep Ronaldo at the club, when he said: "Cristiano is more than untransferable, he's the soul of this Madrid. As long as I'm here he won't leave, that's for sure.


"Cristiano will play along the wing and he'll play whatever happens. I'm going to give few instructions to Cristiano, his record talks for itself.
"The only thing I want is that he feels happy, at ease."
It appears the transfer window could be a quiet one for Zidane, who said movement in and out of the club would be unlikely.
"Possible departures, I don't think and I don't want. Signings neither, I have a big squad and am satisfied with it," he added.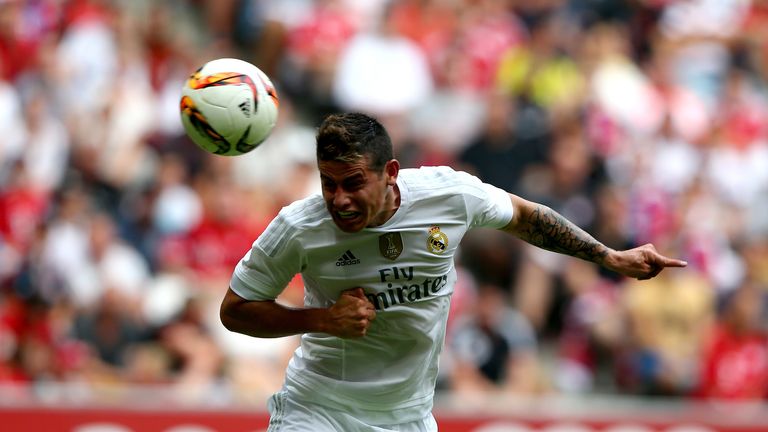 Zidane's first game in charge is a tough one, as Deportivo have only lost three games all season and their seventh position owes a lot to the fact nine of their 18 games have ended in draws.
Real sit in third, four points behind leaders and city rivals Atletico Madrid, and Zidane is expected to change their tactical approach, which could benefit the likes of James Rodriguez and Isco.
"James and Isco are both important players so I am trying to give them a lot of support and confidence like all the team," Zidane said.
"The players are happy and concentrated on working hard. They want to change certain things and we have been working on this in training.
"People have talked a lot about it recently but those who come to the stadium will come to see their team play well and win, that's the most important.
"For me it's a landmark. You pass into another dimension. Everything has gone very fast. Monday I was preparing my match against Ebro (third division) and in the afternoon it all changed, changed.
"That's what is amazing, but now I'm ready, well prepared. I hope tomorrow (Saturday), the result will come, but I don't doubt it. I am very, very, very happy."
Watch Zidane's first game in charge of Real Madrid live on Sky Sports 1 HD on Saturday - coverage of the clash with Deportivo begins at 7.15pm.