'Zinedine Zidane risking godlike status at Real Madrid'
By Stephen Turner
Last Updated: 07/01/16 5:20pm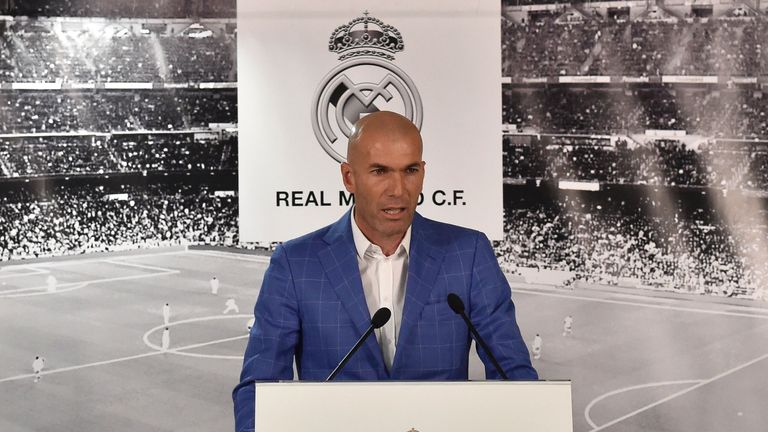 The 'myth' of Zinedine Zidane will disappear if he fails at Real Madrid, according to his former France manager.
Raymond Domenech was in charge when new Bernabeu boss Zidane's infamous attack on Marco Materazzi earned him a red card in the 2006 World Cup final.
Italy went on to win a penalty shoot-out, but Domenech says Zidane's status as a "human god" left him immune to criticism over his part in the final outcome.
And the 63-year-old has warned the three-time World Player of the Year there will be no hiding place at "ruthless" Real if he does not bring success as manager.
"Zidane is a myth," he told Le Monde newspaper. "A myth capable of setting off emotions in people and not only positive ones. He's not a smooth star, he's not a nice guy. He's capable of anything and that's what makes him a human god.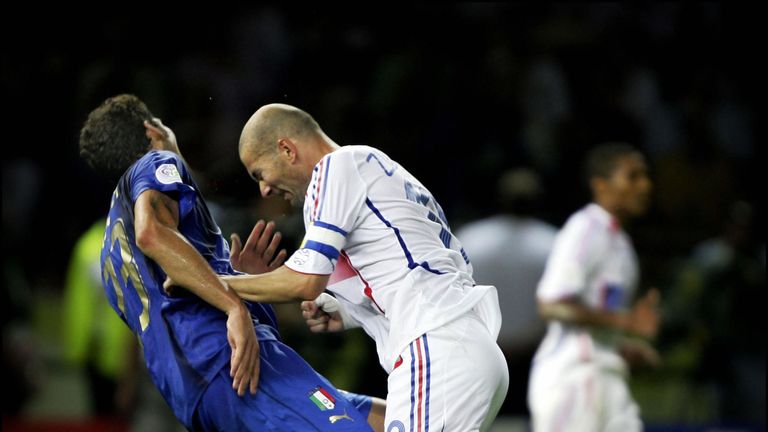 "The headbutting incident is part of the myth... a guy who headbutts someone who's insulted him, there's nothing more human.
"People only saw one player in this story but no one ever thought what Lillian Thuram, Thierry Henry, Patrick Vieira, Florent Malouda or Willy Sagnol might have felt. He made a bad move and the others lost the World Cup. Like every myth, he benefited from a form of immunity.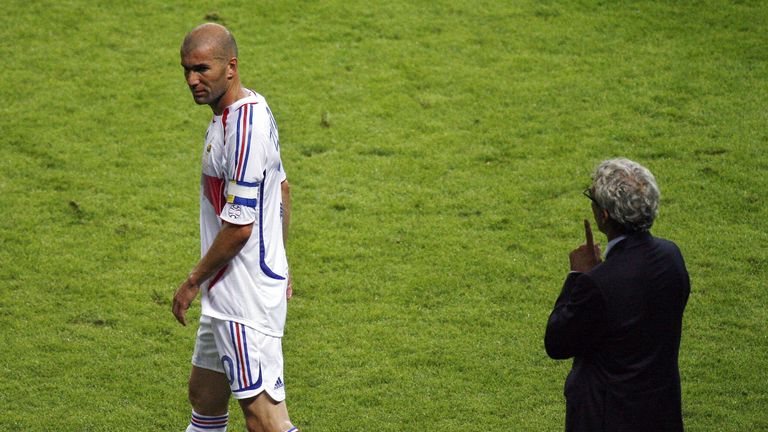 "We'll see how he reacts as a manager if one day a guy blows a fuse and screws up all his plans. From now on, Zidane will be judged on his results. If he's a champion, his legend will reinforce itself.
"But if that's not the case, it will be another story. Jose Mourinho was a god too and we see what's happened to him. Sport is ruthless."
Domenech does not rule out Zidane taking his old job as France boss in the future, though. He said: "There's no one more legitimate than him to replace Didier Deschamps. But for that to happen, he had to go to Real Madrid."