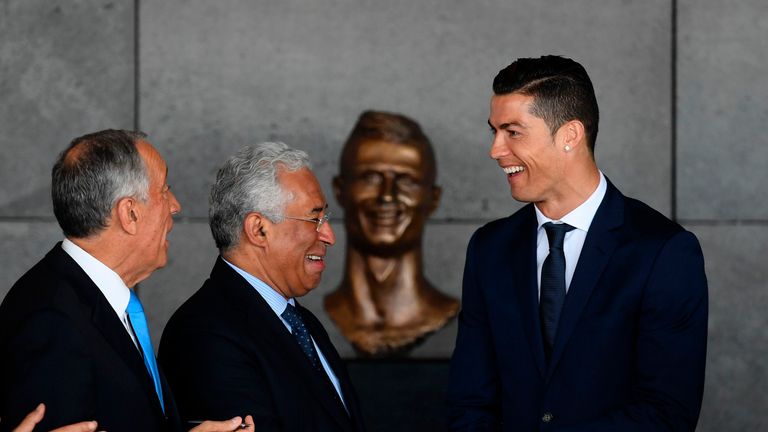 The sculptor who created the Cristiano Ronaldo statue unveiled yesterday in Madeira has defended his work. 
The airport in Ronaldo's home town of Funchal was renamed in the Portugal captain's honour on Wednesday. It will now be known as Aeroporto Cristiano Ronaldo.
Madeiran artist Emanuel Santos spent three weeks sculpting a bronze bust of the 32-year-old striker for the ceremony.
After the bust's likeness to Ronaldo was questioned, Santos told Globo.com that Ronaldo "liked what he saw".
He said: "He only asked for some wrinkles that gave him a certain expression in his face when he's about to laugh to be changed.
"He said it made him look older and asked for it to be thinned out a bit to make it smoother and more jovial. But they [Ronaldo and his brother] gave it the go-ahead."
"It is impossible to please the Greeks and Trojans. Neither did Jesus please everyone.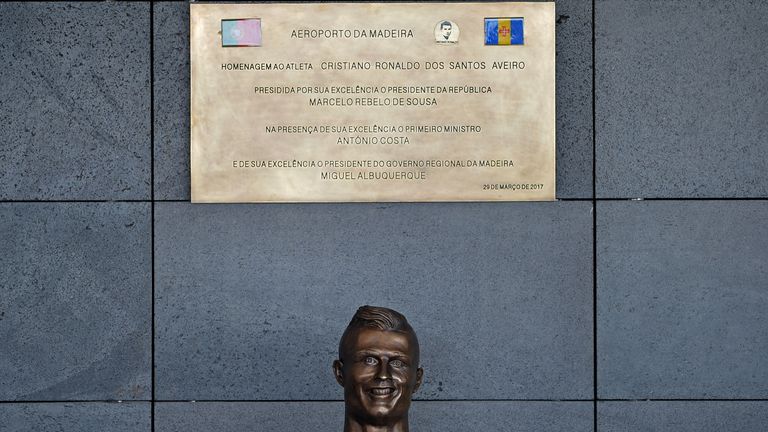 "This is a matter of taste, so it is not as simple as it seems. What matters is the impact that this work generated.
"There is always the possibility of making a difference. I was prepared for all this."
Ronaldo's Real Madrid will be back in action on Sunday afternoon against Alaves, live on Sky Sports 2 HD at 3.15pm.
Grab a Sky Sports Month Pass for half price, and let us knock your sporting socks off with a blockbuster month of sport on NOW TV. All for just £16.99.