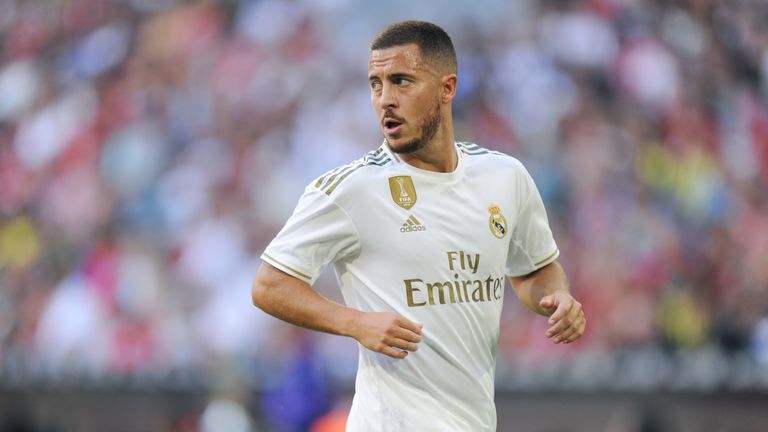 Eden Hazard will wear the No 7 shirt for Real Madrid, following in the footsteps of Cristiano Ronaldo.
The club's official website shows Hazard with the famous shirt - vacated by Ronaldo when he joined Juventus last summer - in the squad list for the new season.
Belgium international forward Hazard, 28, joined Real from Chelsea in June for a fee which could reach up to £130m.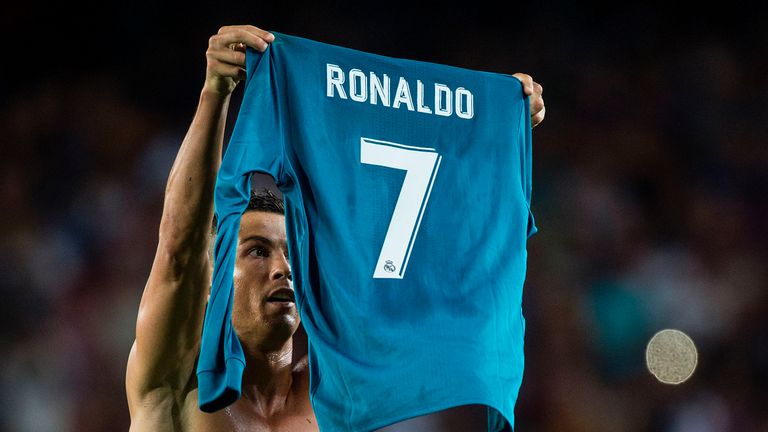 Hazard takes the No 7 shirt from Mariano Diaz, who was brought back to the Bernabeu for £33m last summer, just one year after being sold to French club Lyon for £7.2m.
However, the Dominican Republic international failed to fill the goalscoring void left by Ronaldo, registering just four goals in 22 appearances.
Ronaldo became Real's all-time leading scorer in his nine seasons at the club, leaving with a record of 451 goals in 438 appearances.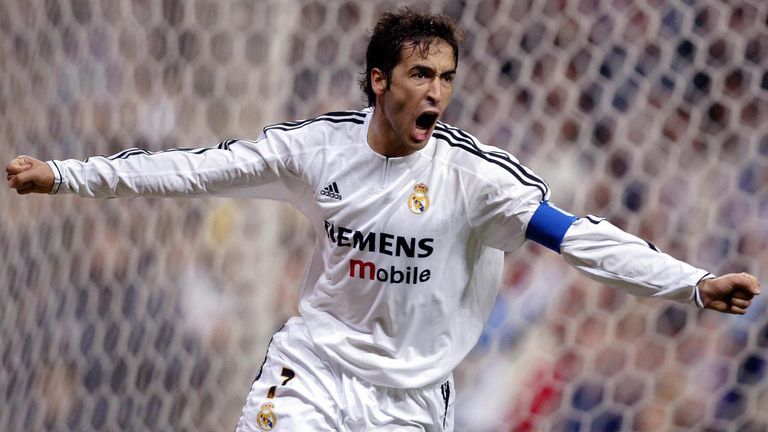 When the Portuguese arrived from Manchester United, however, he had to settle for the No 9 shirt because then club-captain Raul and Real's previous record scorer, Raul, held the No 7 jersey.
Raul, who graduated from Real's academy, spent 18 years at the club and scored 323 goals in 741 appearances.