Antoine Griezmann has signed a new deal tying him to Atletico Madrid until the summer of 2021.
Griezmann has been repeatedly linked with a move to the Premier League but said back in the winter he was happy to stay in Spain.
And the France forward has proved as good as his word, signing up for another five years at Atletico after finishing top scorer in each of his first two seasons at the club.
Griezmann's goals have helped secure successive third-placed finishes, and he was on target seven times during last season's run to the Champions League final.
"I'm very satisfied, very happy to keep belonging to this family and this project," said the 25-year-old, a 2014 signing from Real Sociedad. "I want to improve every year, and the club, the coaches and my team-mates can help me to reach this goal.
"The club wants to keep the level as high as possible and we have to give everything to continue growing. I hope we can keep this way and continue with this progression.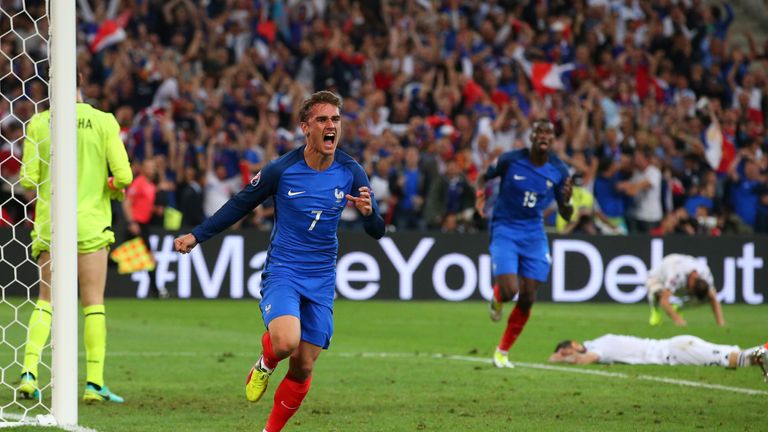 "Personally I'd like to score more goals, have more time and matches to play, assist more... My goal is always to be better than the last season. At the collective level we are looking for doing better than the last year as well.
"It's essential to continue keeping the important players, with the coach. We're lucky to be in this club that wants to improve and reach the top and help us keep growing."