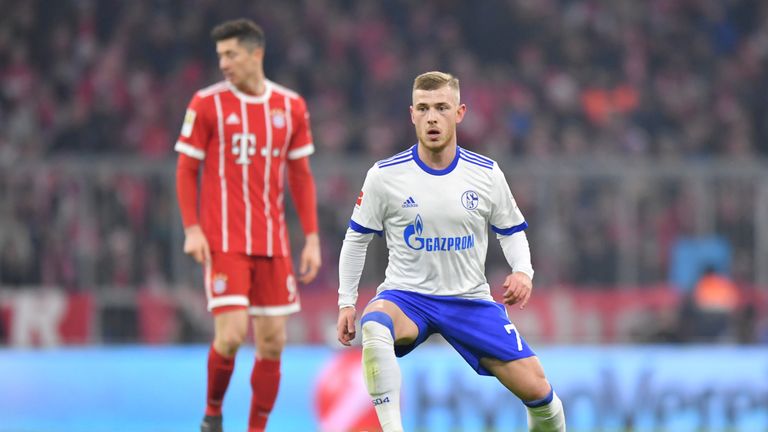 Max Meyer's career at Schalke looks to be over after the club banished him from training with the first team for the rest of the season.
Earlier this week, Meyer, who is out of contract at the end of the season, gave an interview to German outlet Bild in which he criticised Schalke sporting director Christian Heidel and accused the club of trying to bully him in contract negotiations.
Meyer told Bild: "I simply did not want to stay with Schalke and work under Heidel. It's all about this. Lately, it just feels like bullying to me."
That interview has prompted Schalke, who are currently second in the Bundesliga, to take action.
Explaining the decision to exclude Meyer from first-team training, Heidel said: "We can't tolerate such statements and such behaviour.
"We are upset more by his accusations of bullying, which we strongly deny, than his untrue allegations. Schalke 04 have always behaved correctly to Max Meyer."
Meyer has featured in 28 of Schalke's 37 games this season, playing primarily as a holding midfielder after operating in a more attacking role for most of his career.
The 22-year-old left training with a foot injury last Wednesday but rejected the opportunity to have an MRI examination and has not trained since.
Meyer sat out Saturday's 1-1 draw against Borussia Monchengladbach and Schalke head coach Domenico Tedesco admits he is puzzled by why relations between the German international and the club have turned so sour.
"My impression for a long time was that Max felt at home here. That's what he expressed to the coaching staff," explained Tedesco.
"I'm disappointed at his personal attacks and can't fully understand them as they simply don't add up."