Pep Guardiola says Bayern Munich mole 'not my problem now'
By Stephen Turner
Last Updated: 07/05/16 6:39pm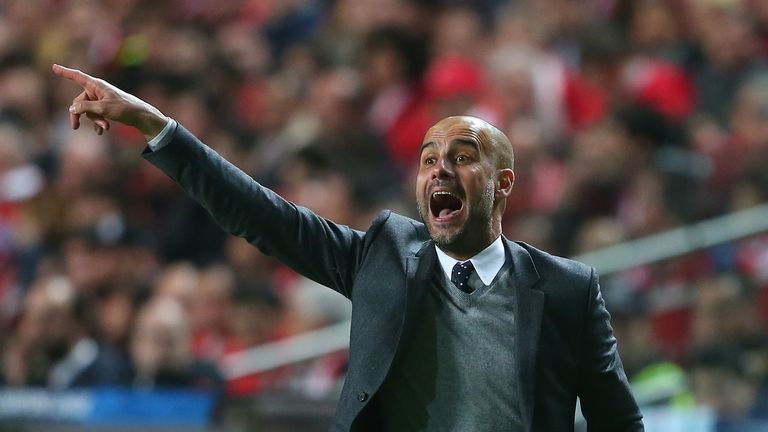 Pep Guardiola has warned Bayern Munich a mole in the dressing room is "damaging the club".
The outgoing Bayern boss claims information has been repeatedly leaked during his three-year spell at the club with the aim of undermining his position.
And at his penultimate pre-match press conference before he departs for Manchester City Guardiola told Bayern: "It's your problem now."
Speaking after reports in the German press claimed he had taken out his anger at this week's Champions League exit on the club's medical staff, Guardiola said: "Usually what happens inside the dressing room remains inside the dressing room.
"Whoever has spoken has done it to hit me. But I'm not here next season anyway so it's not my problem, but Bayern's. It's happened plenty of times over these past three years.
"It's normal for me to talk to my players and staff and give them my opinion, but there are people here who are talking because they want to hurt me.
"Maybe this person will still be here next season and clearly they haven't realised that they are not damaging me, but the club and the team. I won't be here, so it's the club's problem."
Victory at Ingolstadt on Saturday would give Bayern and Guardiola a third straight Bundesliga title, and a German Cup final against Borussia Dortmund awaits later this month.
But the Catalan failed to deliver a Champions League title, and he said: "If you say that I had to win the Champions League, then I have failed. Go ahead and write that I have failed."