Former Rangers defender David Bates rising to Hamburg challenge
David Bates moved from Rangers to Hamburg in the summer of 2018
By Jordan Campbell
Last Updated: 15/01/19 3:10pm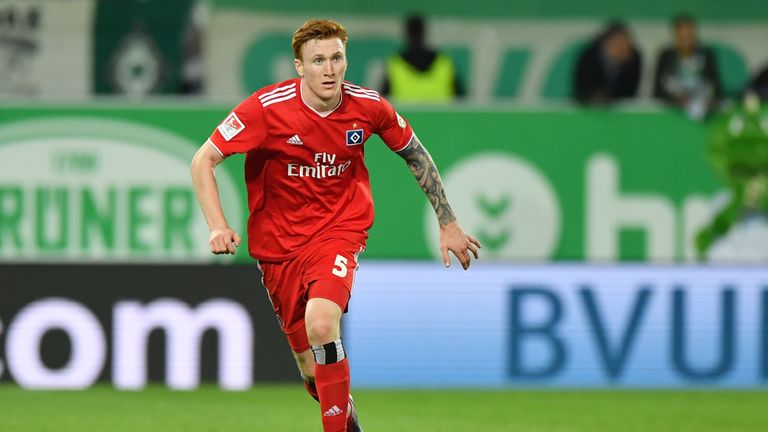 Former Rangers defender David Bates is rising up to the challenge at Bundesliga II side Hamburg and says the weight of expectation is not dissimilar from his time in Glasgow.
The warmer climates of Dubai and Tenerife have been the chosen destinations for Scottish clubs this January as they take advantage of the Scottish Premiership's winter break.
One player who could easily have found himself in Spain with Steven Gerrard is David Bates, but after leaving Rangers for Hamburg in the summer the defender finds himself at the equally luxurious La Manga Club in Murcia.
Hamburg are more accustomed to the mid-season hiatus, but Bates - or the 'Ginger Ramos' as he is affectionately known on Twitter - has proven to be undeterred by changes in culture or style since moving to Bundesliga II.
"It's been really good. I moved over with my girlfriend and settled in quite quickly. It's a nice city to live in and the club have helped me a lot," he told Sky Sports.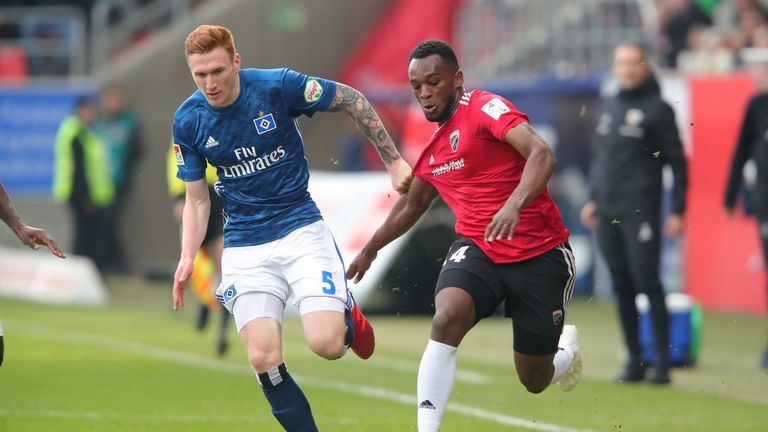 "Hamburg was a no-brainer for me. You don't always get the opportunity to go abroad as a Scottish player and I've always said I'd be open to going anywhere to play football to try different experiences, take me out of my comfort zone and learn the game better. I think it's improved me massively."
Bates' athleticism and ability to read the game were evident in his time at Rangers, but there were differing opinions on his ability with the ball. His languid style was a factor in that, but the exposure to a more patient style of football has served him well.
"There is a different style of play here. It's more technical and there is more focus on passing than long balls. It's a really good league. The coaching staff and players here are top drawer," he added.
"Since day one we were working on passing, the way we play out from the back, when to press, when not to. It's a lot more tactical and you really know where you are supposed to be at all times."
Bates signed for Rangers in August 2016 after putting in a man-of-the-match performance against the Ibrox side just a few months earlier. He played an unfamiliar right-back role that game but he has had to acclimatise to more unusual things than that since joining Hamburg - namely, goalkeeper Julian Pollersbeck playing as a sweeper when in possession.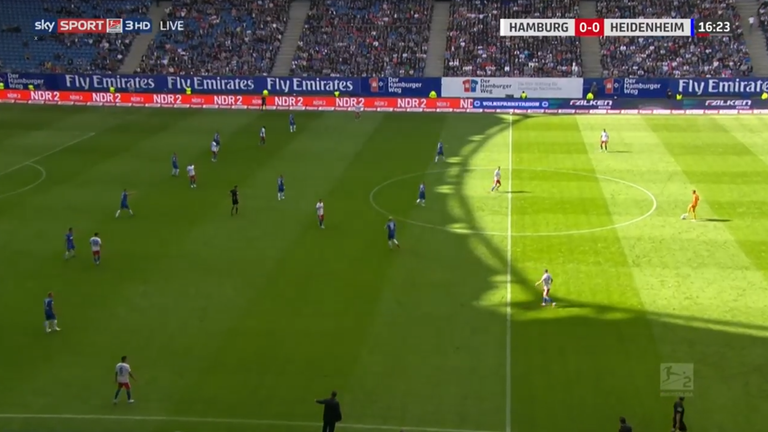 "In the pre-season games it was strange but as soon as it got to the end against Monaco it was natural. You get used to it. Julian still plays high up for a keeper but not as high under the new manager. He's very good with his feet and you can trust him," he said.
"There's a lot more tactical work here. It's continually worked on. It's never just one day before a game, it's right throughout the season. We didn't really work on it as much at Rangers but here we work on the press a lot. It's simple, if you don't do it properly you won't play."
Bates has secured a regular berth in central defence, starting fifteen league games despite a change in manager. Christian Titz left in October and was replaced by Hannes Wolf, the eighth head coach in the last five years.
Bates said: "We've been playing well since the new manager came in and have only dropped points in a couple of games. The group is buzzing at the moment.
"The new manager has been good. The first game didn't go well as I got sent off which put me on the back foot. I had to wait two games to get back in the team as Leo (Lacroix) did well, but that's football.
"We won the game to be fair, so it helped. There was no hairdryer treatment, he just told me to learn from it."
After experiencing relegation for the first time in their history, Hamburg are on course to gain promotion at the first attempt. They sit a point clear at the top of the league, and while Bates was used to intense pressure at Rangers, he has discovered that the weight of expectation is not too dissimilar to the Glasgow 'goldfish bowl'.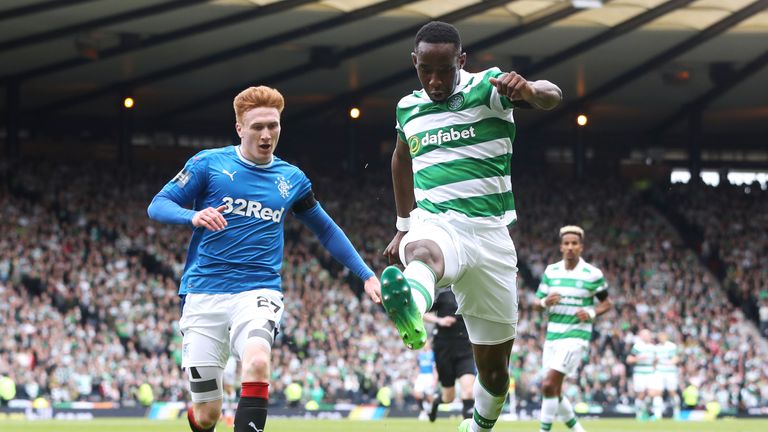 "When you're at the Old Firm or another top club like Hamburg you expect pressure. We did alright at Rangers last year, we didn't do outstandingly, so you're obviously going to get criticism. Over here it's the same. Hamburg shouldn't be in the second division, so we need to be winning most games. That's when the pressure comes," he said.
"When I came over for the first time I thought 'wow'. People couldn't believe Hamburg had been relegated. Before the St Pauli game we had 2,000 people at training which was a bit different."
Bates is still only 22 and part of a very young side, with only one of the 25 players to appear this season over the age of 30. Bates has formed a solid partnership with 20-year-old Rick van Drongelen and he believes the emphasis on youth is paying dividends.
He added: "The players here seem older when they come into the first team. There are boys at 16 and 17 training with the first team and you wouldn't think they were that age. The youth players we have here are technically very good.
"Most of the squad are my age. We have a couple of experienced players but even the bench is young. They're promoting a lot of youth which is good for the game and shows why Germany are so good at producing players."
Bates has let his football do the talking in Hamburg so far - a compliment born out of good form and difficulties tackling a foreign language.
British players moving abroad can sometimes go off the radar, but for Bates it resulted in his first Scotland call up in November. It came after nine players had pulled out of Alex McLeish's squad with injury, but he saw no signs of the disharmony as he helped Scotland top their Nations League group.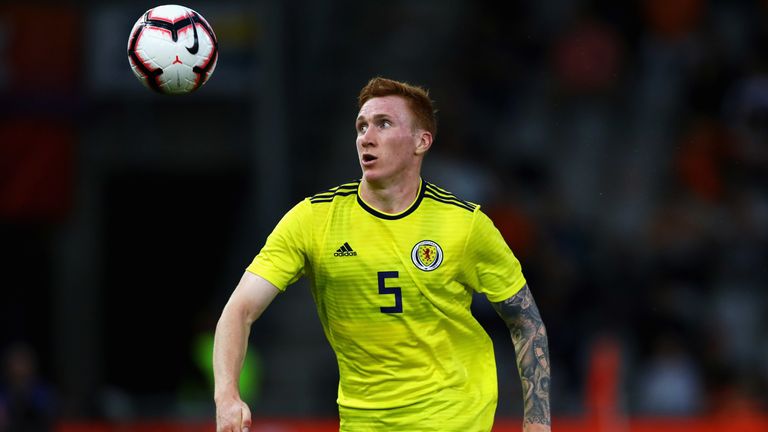 "I got the phone call on the Sunday when I had just finished training. They said the flight was in two hours, so it was a bit of a rush to the airport," he said.
"I was delighted to be called up. As a young kid you grow up wanting to play for your country, so to get the chance to do it was very good. To play and win the two games against Albania and Israel was even better.
"The atmosphere was fine. Everyone was trying their hardest to play but they were injured. The media made it into more than it was. Injuries happen to all national teams.
"(Allan) McGregor was top - it was great to have him behind me. Even when he's not in action he's always talking to the back four. You can tell why he's played at a high level as he's always ready when he's called into action."
It had been widely expected that Bates would extend his contract having made just 26 appearances for Rangers. His move to Hamburg attracted rumours of wage demands on social media, but for Bates it was a footballing decision.
He explains: "I got offered a contract by late on in the summer, but I had Hamburg to consider and other offers from England. It wasn't that (Mark) Allen didn't try hard enough, it was my decision. I've got no hard feelings. I'm still a Rangers supporter and I still watch the games. People move on and you see it all across the country.
"Everyone around me, my agent and my family, know what the true facts are. There were no figures, no sums, so it doesn't bother me. I get on with my football and let those people talk about that stuff."
In the meantime, Bates is off to do another quickfire German lesson before his second training session of the day. He might not be fluent yet, but just as he seems to deal with every step up or culture shock, you wouldn't bet against him having it mastered by the time Hamburg are back in the Bundesliga.