Borussia Dortmund chief executive Hans-Joachim Watzke has criticised Barcelona over their role in the Ousmane Dembele transfer saga.
The 20-year-old France midfielder is currently suspended by the Bundesliga club "until further notice" after Dortmund rejected a bid from Barcelona reportedly worth £90m.
Barcelona have targeted Dembele, along with Liverpool's Philippe Coutinho, as replacements for Neymar after the Brazil superstar left for Paris Saint-Germain earlier this month.
Speaking to Sky Sports in Germany, Watzke said: "I see the transfer probability of Ousmane Dembele under 50 per cent, so if we do, we will analyse whether we have to do something or not, and if we decide to do something else, then we certainly already have ideas
"It is not that Ous is making fun of us, he simply declines to do his job. That is a new quality...and we should also talk about the role of glorious FC Barcelona in this matter.
"'On Wednesday [August 9] we met with Barcelona's officials. Our positions were very far away from each other. Then, on Thursday, he did not show up at the training.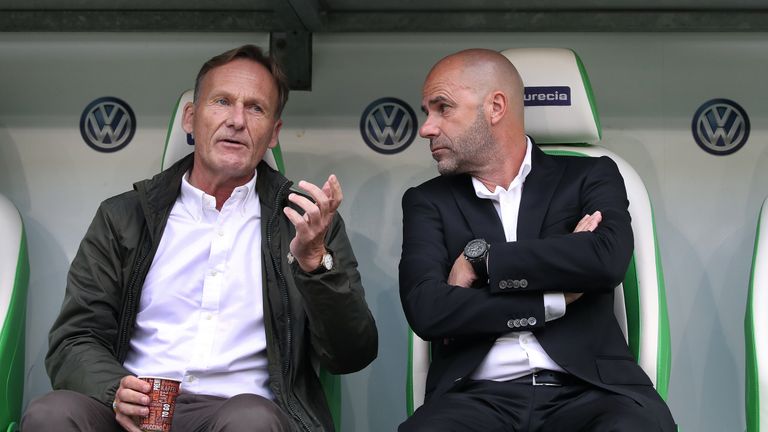 "The timing of these events is very curious. You don't believe a 20-year-old will refuse to go to training without his possible new club liking that?"
Zorc had said on Saturday that Dembele could be allowed to leave if Barcelona met their asking price and the player issued an apology, and that stance was confirmed by Watzke on Sunday.
"They must pay the fee we want for this player, who has four years left on his contract, after they received €222m for Neymar," he added.
"If they match our requirements soon then there will be a transfer. Otherwise, there won't be. Dembele would have to apologise to the team and the club."