Christian Pulisic's father has labelled reports linking the Borussia Dortmund midfielder with Tottenham, Liverpool and Manchester United as "hogwash".
The American joined Dortmund as a 16-year-old in 2015, and has been a first-team regular at the Bundesliga club for the past two seasons.
On Monday, the Telegraph reported Tottenham were pondering a move for Pulisic, and though his father, Mark, played down the rumours, he told Sky Sports that the 19-year-old will sit down with Dortmund to discuss his future.
"He was linked to Tottenham. Last week it was Liverpool. The week before Man United. The week before this… it's hogwash," Pulisic said.
"He's linked with a different club every week. I have no idea. His agent right now is working and looking, in close relation with me and Christian, and we're just trying to see what the best phase of his next development will be.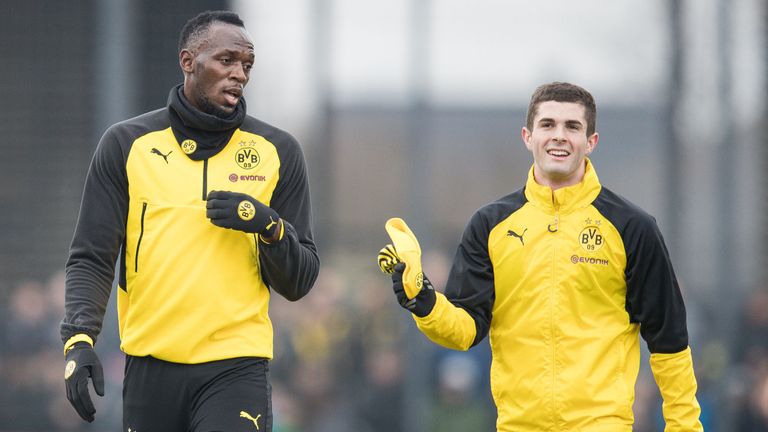 "Now is the time that the season has just ended that we'll sit down with Dortmund, we'll sit down with, I don't know whether others clubs are in the mix, [and see what] Dortmund's idea is and their plans for Christian.
"But there's nothing concrete. Right now, Christian plays for Dortmund and that's where he is planning on playing again next year."
Christian Pulisic moved to Dortmund from the United States three years ago, with father Mark joining him in Germany as part of the coaching setup at the club's academy.
Mark has since returned stateside, where he is now assistant manager at United Soccer League side Pittsburgh Riverhounds, but he confirmed we will continue to talk with Christian, who will ultimately make the final call on his next step.
Asked if staying at Dortmund would be best for Christian's development, Mark replied: "I don't know. I wish I had the answer because life would then become very easy. But there's always change. You can think one thing, then you do it, and at the end of the day it wasn't the right thing.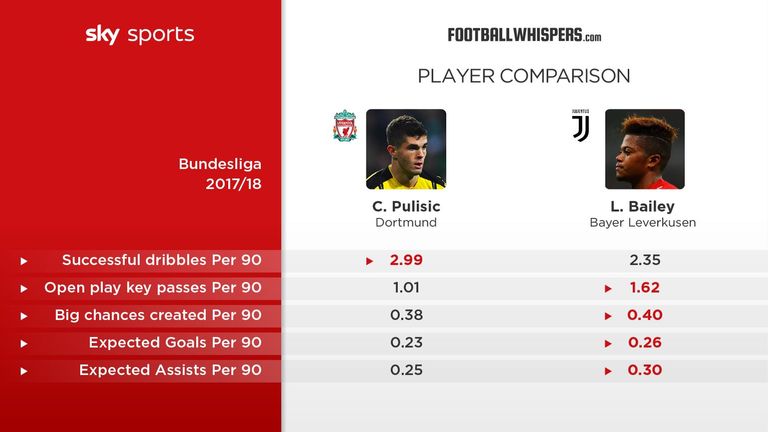 "Football is crazy. You kind of have to go with the flow and make sure the player feels comfortable, whatever the decision is. There's no magic formula. Is it right to stay at Dortmund? Who knows. Is it right to move to another club? He might think it is, or someone else might think it is, but it might not be in part of his mind.
"The only thing we can do is continue to talk with him and make sure he's always in the loop of what's going on, present all the facts and the content of what can happen, or will happen. It's up to the player to make that final call."
Last week, Christian Pulisic admitted in an exclusive interview with NBC Sports that he once dreamed of playing in the Premier League, but insisted he was "very focused" on matters at Dortmund.
Mark Pulisic acknowledged his son "always aspired" to play in the Premier League, and conceded it's highly unlikely his son would remain at Dortmund for the remainder of the career.
He added: "I think the Premier League is a league he's always aspired to be in and play in. As a player nowadays, there are so few players staying at one club throughout a career. The chances of him moving to different clubs and different leagues is a high probability."