Dusan Tadic says there are "no words to describe" his sadness after Tottenham's dramatic late goal ended Ajax's Champions League dream.
Ajax, having won 1-0 in north London in the semi-final first leg, were 2-0 up by half-time - and 3-0 on aggregate - looking destined to reach their first Champions League final since 1996.
But Lucas Moura stepped up for Spurs and completed a second-half hat-trick to make it 3-2 in the 96th minute to eliminate Ajax from the competition on away goals.
"There is not words to describe this," former Southampton forward Tadic said.
"It is very sad, very bad. I think we did not deserve that this happened to us. When you get the feeling that deserve something and you don't get it, then you are always disappointed and mad."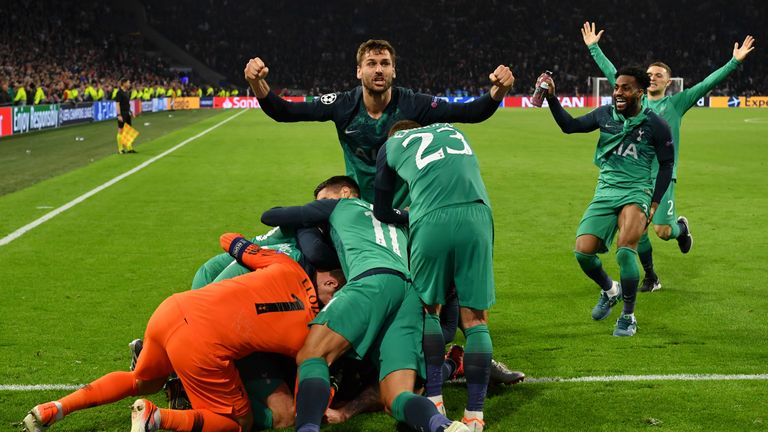 Asked if he had experienced anything like this in football, he added: "Never."
Erik Ten Haag, the Ajax head coach, was also left with little to say after Wednesday's defeat in Amsterdam.
He said: "First of all it's very hard to find the right words for a moment like that.
"Football is cruel and we have to endure that tonight, but we have to move on. We can't do that in a couple of hours or days - I can't ask that of the players.
"But if you are so close and were considered for the Champions League final it is so unique - and the players realise that as well - you need time to get that sorted out, but we will have to."