Borussia Dortmund goalkeeper Roman Burki says 'no one was thinking about football' in the wake of Tuesday's shocking explosions.
Dortmund's Champions League tie against Monaco was postponed after three explosions went off near the Dortmund team bus as it left for the stadium.
The team bus had just pulled out of their hotel driveway when three explosive devices were detonated.
Burki's team-mate Marc Bartra had to be taken to hospital after he was hit by flying glass when the bus was damaged by the explosions.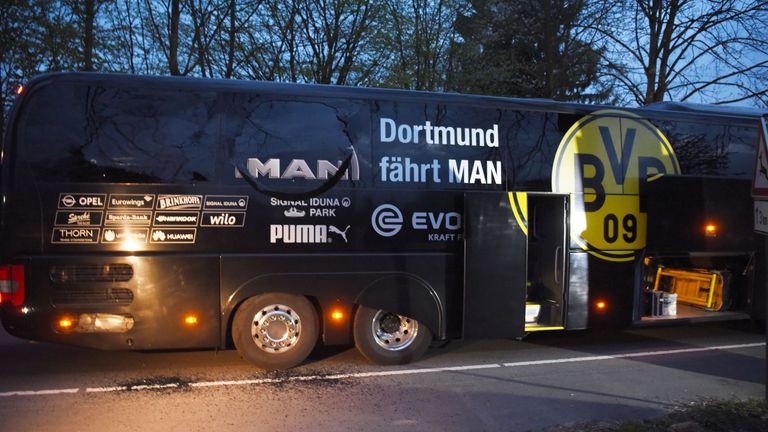 Burki told Swiss media: "The bus turned on the main road when there was suddenly a huge bang - a proper explosion.
"The police were quickly on the spot and handled the situation. We were all in shock and no one was thinking about football anymore.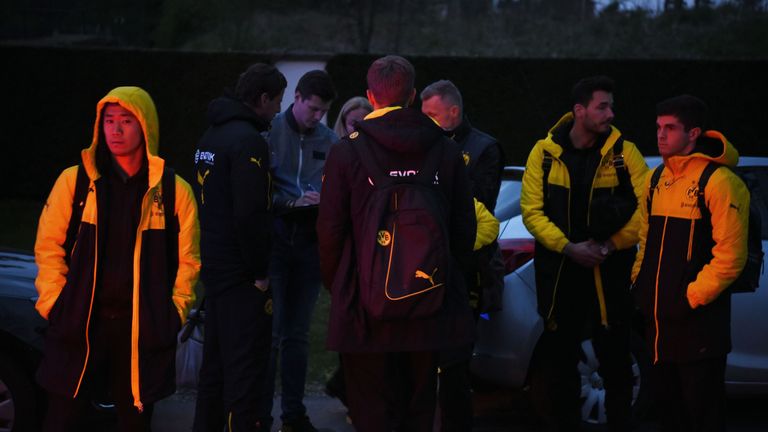 "I was sat next to Marc Bartra on the back row of the coach and he was injured because of the broken window.
"After the bang, we all ducked and those who could lay on the floor did so. We didn't know what else would happen."
Burki said Bartra was "hit by splinters of broken glass".